In the Solomon Islands we have something called a 'wantok system.' In essence, it means that you take care of your family and community and in turn they take care of you. It creates a sense of belonging, reciprocity and, at its best, a loving community. 
The Solomon Islands Canberra Community Association (SICCA) is a great example of the wantok system in motion. Having grown up across the Pacific and spent some time in Canberra myself as a part of this loving community, I have chosen to work with its members this semester as a way to give back to a family who helped raise me.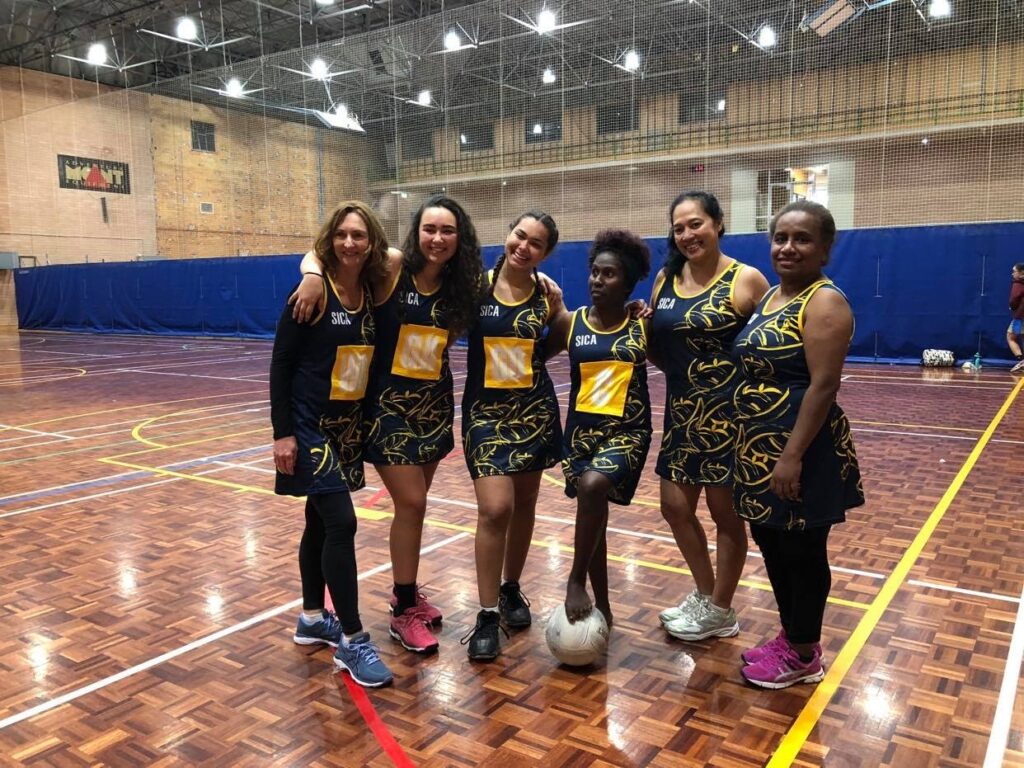 SICCA is a volunteer and ethnicity based community group that works actively to connect Solomon Islanders living in Canberra, as well as with other Solomon Island communities across Australia. Its formal origins can be traced to 2002 when Solomon Islanders living in Canberra decided to create an association. Being a small community made up of mostly non-native English speakers, the organisation's history and achievements have essentially gone undocumented in an academic or formal sense. They remain alive however, in oral histories and the stories we tell each other when reminiscing. I'd like to bring these events back to life and document our histories for all to see.
Currently, I am scanning and selecting relevant primary documents that show the organisation's history and consulting with community members to create a shared timeline. Some examples of achievements I hope to record include: multicultural festival performances, fundraising for natural disaster relief and sporting organisations across the Pacific, radio talk show features, intercultural sporting events and hosting visits for Prime Ministers from the Solomon Islands.
Through archival work, I have been fortunate so far to access the organisations' 'founding document' which outlines its values and goals. These include six points: to connect children of the diaspora to their culture; celebrate significant national events; welcome Solomon Islanders visiting Canberra; support the Canberra-based Solomon Islands High Commission; promote Solomon Islands in Canberra; and bring cultural performers from the Solomon Islands to Australia. Written in 2002 it is the first formal articulation of the community's existence.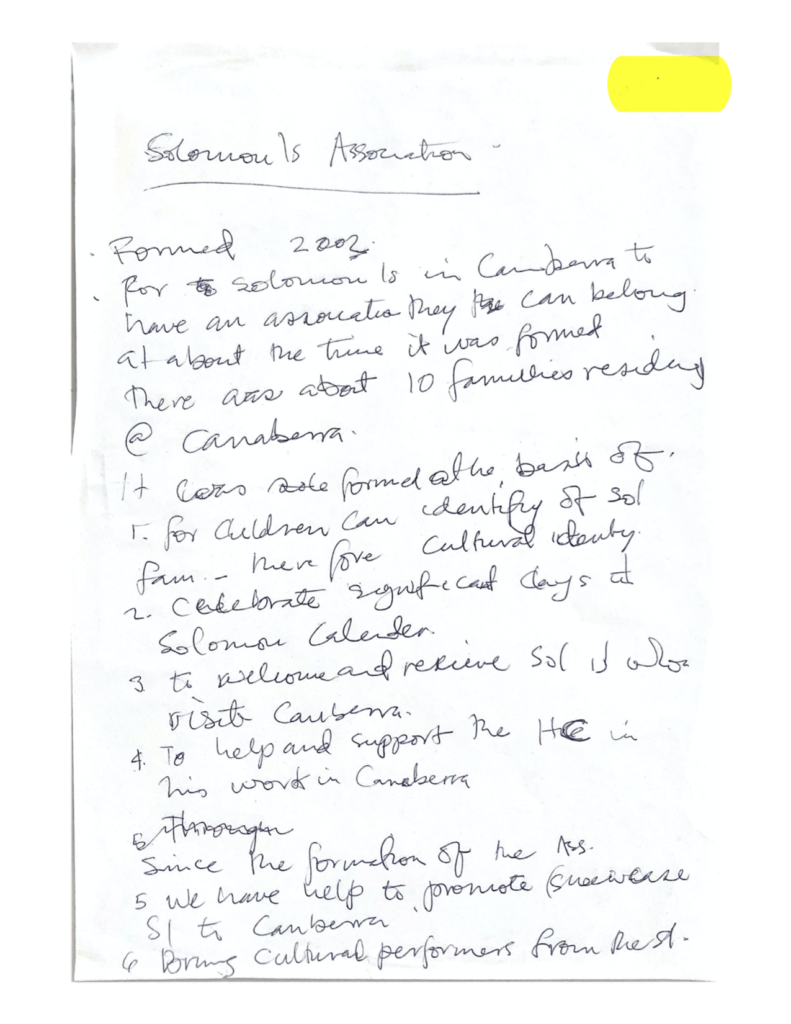 This document inspired a discussion between myself and community members about the history and development of the organisation, considering that next year (2022) marks its twentieth anniversary. We discussed how much the organisation has achieved and yet, how little has been documented. Therefore they suggested creating a website for the community that outlines its values, history and contact details. This would be a significant achievement and mark the first time a detailed account of its history has been made available.
A website could formalise the organisation's online presence, celebrate its peoples' achievements, record its history and possibly be used to attract funding. It is a wonderful opportunity to commemorate the achievements of a community whose origins and histories often go unrecognised. It will provide appropriate contact information for relevant organisations, businesses and government departments seeking to work and engage with the community and travel to Solomon Islands, and importantly help people to connect with family away from home. I am so excited to see where this project takes me and am grateful for the chance to give back to people I consider family and my home away from home.