The Central Coast: a safe haven with beautiful beaches and a tight-knit community. But what happens when that tight-knit community is faced with change as spaces are made for queer and marginalised communities? Who will guide them through the difficult dialogue and education?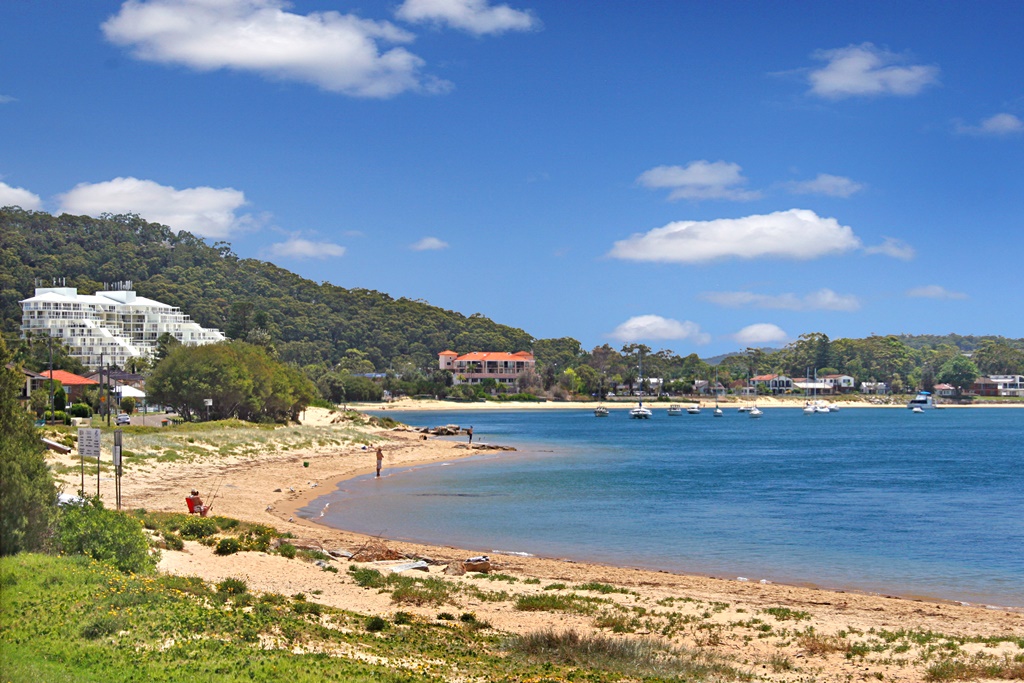 Historically, the Central Coast hasn't been the most welcoming of hosts to members of the LGBTQIA+ community and other marginalised groups, as it seems that the progressive streak NSW has been on begins and ends with Sydney. Like a party everyone is invited to, but only a select few know the location… and the rest are left with a party-less night, drinking wine on the couch, and wondering what they should have said or done to get an actual invite.
This is where Naughty Noodle Fun Haus comes in; a progressive charitable organisation that strives for equality, inclusivity, and the free expression of personhood. Their party has invitations extended to absolutely everyone, with the address printed in large, glittery letters and the doors thrown open to passers-by who might be interested in a fun night. Naughty Noodle entered the stage in 2018 and has been trailblazing ever since up and down the Central Coast hosting a range of events including drag, performance art, cabaret, burlesque and comedy.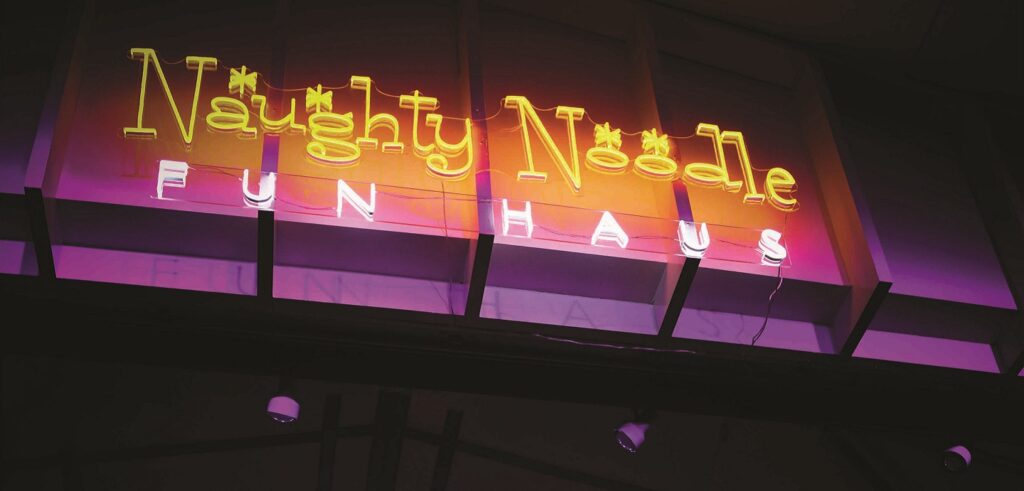 This is how they called to me; beckoning me in and inviting me to their party to celebrate differences and diversify the representation of life on the Central Coast. To come in and soak in the multi arts representation and engage in meaningful discourse with community members. Of course, this is only the sense I got from their website and social media due to COVID-19, but that didn't stop me from wanting to work with this organisation.
Naughty Noodle really do host parties, festivals, and shows, showcasing local and national talent. They bring in tourism through their famously lively and colourful events whilst also engaging with the needs of the community and encouraging growth, transformation, and conversation.
So, the party continues, with rooms upon rooms of events and showcases. The Coastal Twist Festival, Clambake, Words on the Waves, and plenty more to come. Glitta Supernova, performer, co-founder of Coastal Twist and creative director of Naughty Noodle spoke to the Newcastle Herald and describes the organisation as "a registered charity, an arts and culture organisation meeting the need for visible world-class fringe and counterculture activations." I couldn't have phrased it better; this organisation appeals so much to me because it fills a gap in Central Coast culture, a gap that is missing the colour and power of queer and marginalised communities. Naughty Noodle also works with schools, creating educational workshops and clubs for curious, questioning, or artistic youth. As a preservice teacher this is exactly the kind of involvement I'd like to see in my community; adequate care and attention given to the education of young people.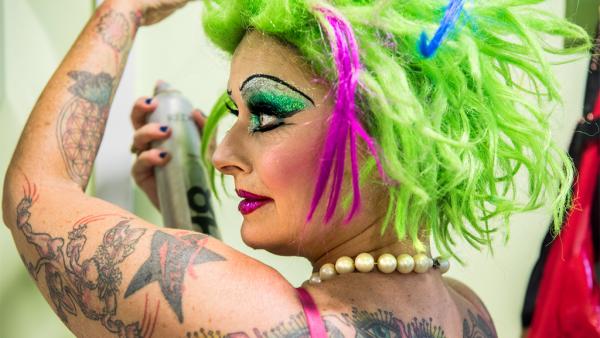 Since I am new to the area, it's reassuring to see a mostly positive reception for this organisation, and I'm delighted to have received an invitation to the party, and of course, you've got one too. My work with them will hopefully create an even bigger party and amplify the voices of those that have been, until now, drowned out by the sounds of others. The shape this project will take is the recording of oral histories.
Naughty Noodle has continued to open its doors to a nationwide party, and you're invited. Let the party begin!