At long last, my project with Naughty Noodle Fun Haus has finally come to fruition in the form of a podcast. The recording of queer oral histories in the Central Coast fills an obvious gap in queer history outside of Sydney in regional and remote areas.
The podcast, aptly titled Coastie Stories follows the journey of five members of the LGBTQIA+ community, and how they have lived and loved on the Central Coast. And that's just the beginning! Naughty Noodle and I discussed many different ideas for the project, from YouTube video interviews to a written, essay-style record of queer history on the Central Coast. The personality and subjectivity of an oral interview appealed to us because of the emotive and accessible elements. Growing up queer on the Coast is not always a happy experience, and so we wanted our guests to have the opportunity to tell it from their perspective; hardships and all.
The project was born from the desire for promotion for the upcoming Coastal Twist festival of January 2022, and will be available soon on all streaming platforms. A bitesize version will also be aired on ABC radio – how exciting! The five stories I've had the pleasure of documenting speak glowingly about Naughty Noodle, and will hopefully encourage listeners, whether queer or ally, to come and participate in the magic. The podcast will continue beyond the festival, featuring more guests and of continued use for the organisation in promotion, exposure and historical documentation.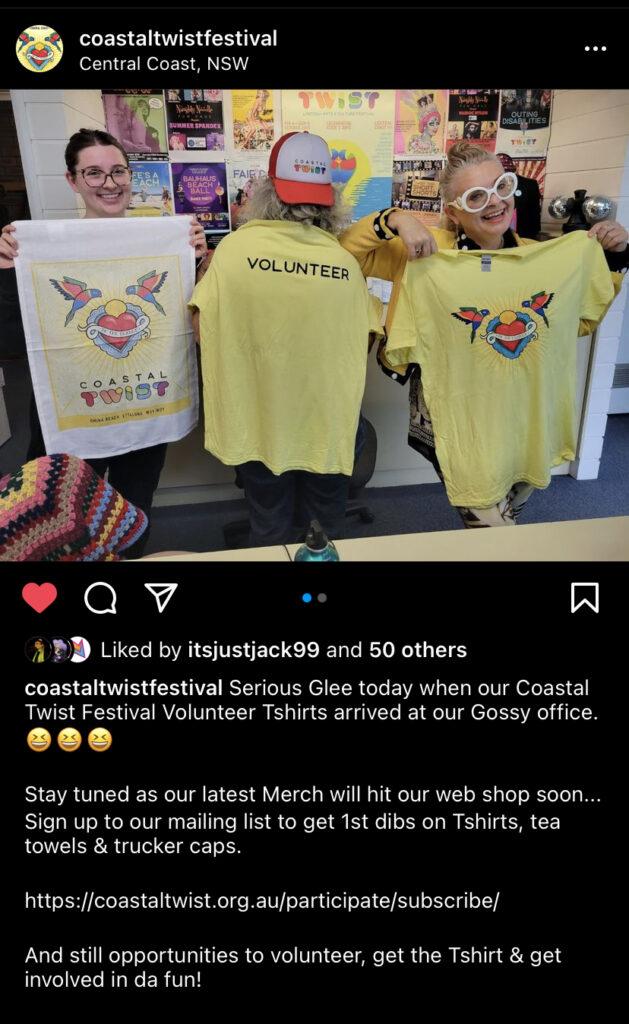 The questions asked of my guests are loosely based on a set list, created by myself and Glitta Supernova:

Where did you grow up?  If not on the coast, how long have you been here?
Why are you here?
What is it like being LGBTQIA+ on the Coast? Are you out? If so, what was it like coming out? If not, why haven't you come out?
What changes or progress have you seen in the community?
Have you got a bad experience story?
Have you got a positive experience story?
What needs to change for LGBTIQ youth so they feel they can create, love, and celebrate at home?
Is there a standout iconic story from the LGBTIQA history on the Coast?
What has been your journey to self-acceptance? 
We wanted the questions to be broadly applicable and still allow for self expression, customisation, and more often than not, a charming anecdote or two. We have found that these questions, whilst broad by nature, allow the guests to open up and often divulge incredibly personal and moving stories about their journey as a queer person. The conversation often turns to the youth of today, and connects well with the Naughty Noodle purpose of education, celebration and representation.
I hope that, if anything, the podcast reaches someone who feels they have been represented in mainstream media, and encourages them to be brave enough to accept, and love, who they are. Creating the podcast has been very challenging, mostly due to my lack of editing expertise, but also a rewarding and enjoyable experience. From my study, I had the privilege to help create something that will hopefully have a lasting impact on the Central Coast community.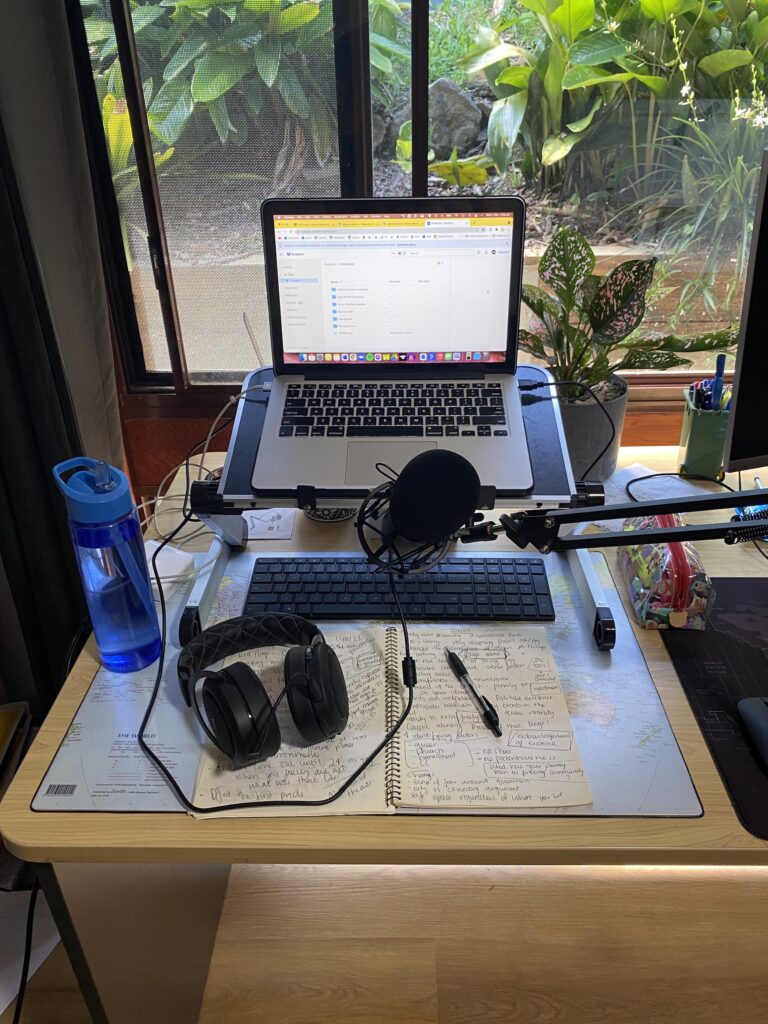 Coastie Stories presents a message of hope to local listeners and beyond; being a queer person is a tumultuous journey, but you will find your way. If you're interested in hearing more, you can listen here.
Project Links: