Power and Culture: Making Indian Identity
A conference in honour of Jim Masselos
Department of History, The University of Sydney, CCANESA, Madsen Building
20-21 February 2020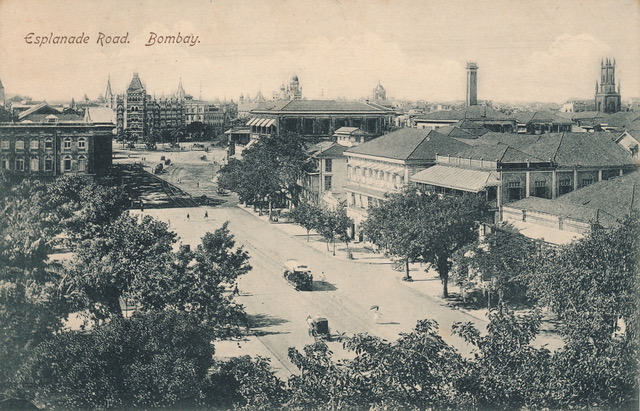 Jim Masselos, Sydney and India
This conference celebrates the teaching, research, philanthropy and friendship of Dr Jim Masselos. After completing his undergraduate studies at the University of Sydney, he took a doctorate at the University of Bombay, and then returned to Sydney, where he taught for 36 years until his retirement in 2001; he is currently an Honorary Reader in the Department of History in the School of Philosophical and Historical Inquiry.
Jim is an internationally renowned specialist in the history of Indian nationalism, the history of Bombay and the history of early photography and popular art in India. Among his many publications are Nationalism on the Indian Subcontinent: An Introductory History (1972; revised ed., Indian Nationalism: A History, 1985); Towards Nationalism: Group Affiliations and the Politics of Public Associations in Nineteenth Century Western India (1974); Dancing to the Flute: Music and Dance in Indian Art (with Jackie Menzies and Pratapaditya Pal) (1997); Beato's Delhi, 1857, 1997 (with Narayani Gupta, 2000, reprinted as Beato's Delhi 1857 and Beyond, 2011); The City in Action: Bombay Struggles for Power (2007) and Bombay Then and Mumbai Now (with Naresh Fernandes) (2009), three exhibition catalogues, five edited books – including Bombay and Mumbai: The City in Transition, co-edited with our conference keynote speaker, Sujata Patel (2003) – six special issues of academic journals, and seventy-odd journal articles and book chapters.
Jim is a Fellow of the Australian Academy of the Humanities and the Asiatic Society of Mumbai – one of fewer than ten foreigners elected since 1947 to a society that traces its origins to 1804. Bombay Before Mumbai: Essays in Honour of Jim, edited by Prasant Kidambi, Manjiri Kamat and Rachel Dwyer, was published last year by Oxford University Press, and launched in both London and Mumbai.
This conference has been made possible by generous funding from the John Anthony Gilbert Bequest and the Alexander John Anderson Bequest of the Faculty of Arts and Social Sciences, allocated by the Dean of the Faculty, and by supplementary funding from the Department of History, for which we are extremely grateful.
All sessions will take place in the meeting room of the Centre for Classical and Near Eastern Studies of Australia (CCANESA), on the first floor of the Madsen Building, on the main campus (near City Road) of the University of Sydney.
Morning coffee and afternoon tea will be provided to all participants, and lunch will be provided to paper-givers and chairs. The conference dinner is open to all participants at their own expense.
Conference convened by Professor Robert Aldrich and Dr Cindy McCreery, Department of History, SOPHI, FASS, The University of Sydney
Thursday, 20 February
8.45 Registration
9.00 Welcome and practical information
9.30 KEYNOTE ADDRESS
'Studying Indian History and Society: Beyond Colonial and National Perspectives'
Sujata Patel (Indian Institute of Advanced Study, Shimla)
10.45-11.00 Morning coffee
11.00-12.30 Session 1
'Divine Damsels in distress: The Yoginis of Hirapur and Beraghat'
Richard Barz (Australian National University)
'Religion and Empire: Roman Catholicism in Colonial Bengal and the Transnational World, 1841-1947'
Tim Allender (University of Sydney)
'Nineteenth-Century Commercial Laws and History'
Gail Pearson (University of Sydney)
12.30-1.30 Lunch
1.30-3.00 Session 2
'Alternative Visions: Hindi and Australia'
Peter Friedlander (Australian National University)
'Mapping Knowledge of New South Wales from Calcutta in the Late Eighteenth Century'
Eileen Chanin (Australian National University)
'Night Train to Varanasi'
Sean Doyle
3.00-3.30 Afternoon Tea
3.30-5.00 Session 3
'Indian Perceptions of a Burmese Nationalist in the 1920s'
Yuri Takahashi (Australian National University)
'The Politics of Place in Colonial Ahmedabad'
Rob Wooding
'The Sounds of Anticolonialism: Gandhi, Noise and the Microphone'
Kama Maclean (University of New South Wales)
7.00 Conference dinner (at participants' own expense) at Salt & Palm Restaurant, 22 Glebe Point Road, Glebe – a short walk from the conference site (restaurant to be confirmed).
Friday, 21 February
9.30-11.00 Session 4
'Bombay Roots, Global Networks: Kapila Khandvala, 1930s and 1940s'
Heather Goodall and Devleena Ghosh (University of Technology, Sydney)
'Indian Labour History and the 1974 Strike'
Stephen Sherlock (University of New South Wales, Canberra)
'The Huntington Thesis and India'
Howard Brasted (University of New England)
11.00-11.30 Morning Coffee
11.30-1.00 Session 5
'The Collection of an Indophile'
Jackie Menzies (Art Gallery of New South Wales)
'A Slice of India, 1966: Experimenting with Devices from the Australian Bicentennial History Project (1988)'
Robin Jeffrey (Institute of South Asian Studies, Singapore)
'Cut and Come Again: Imagining the Sequel to Jim Masselos' India: Creating a Modern Nation (1990)'
Peter Mayer (University of Adelaide)
1.00-2.00 Lunch

2.00-3.00 Session 6
                        'Ayahs in Australian History': Searching for Subaltern Women'
Victoria Haskins
'Nineteenth-Century Indian Photography and the Crisis of Postcolonial Secularism'
Sushma Griffin (University of Queensland)
3.00-4.00 Roundtable discussion on Indian history in Australia
4.00-4.30 Afternoon tea
4.30-5.00 Concluding remarks by Jim Masselos