We are delighted to announce that two Sydney University Department of History academics have featured in this year's AHA Prizes.
The W.K. Hancock Prize recognises and encourages an Australian scholar who has published a first book in any field of history in 2014 or 2015. Miranda Johnson won this award for her book, The Land Is Our History: Indigeneity, Law, and the Settler State (Oxford University Press).
The judges citation reads: In The Land Is Our History, Miranda Johnson has produced an ambitious, original and imaginative history exploring land, indigeneity, legal rights and activism across three settler-colonial nations. Thinking transnationally, Johnson explores legal and public discourses to draw together a raft of distinctive events and personalities into a vast and coherent canvas. She weaves nation-based histories of indigenous-settler conflict over land into wider networks and power structures, making sense of seemingly disparate developments in indigenous activism. Archival documents and oral accounts highlight the strength and moral authority of indigenous leaders who worked to gain acknowledgement of traditional ownership of land, and to interrupt and influence public debates around national identity. Johnson writes with precision, flow and economy. The work has a compelling argument, convincingly showing the complex and sophisticated ways indigenous activisms functioned to change settler attitudes towards land and indigenous belonging. An exemplary history, The Land Is Our History brings important new insights to a significant topic in both the past and the present.
The Allan Martin Award is a research fellowship to assist early career historians further their research in Australian history. Peter Hobbins won this award for his project: 'An Intimate Pandemic: Fostering Community Histories of the 1918–19 Influenza Pandemic Centenary'.
The judges citation reads: The recipient of the 2018 Allan Martin Award is Peter Hobbins from the University of Sydney for a project titled 'An intimate pandemic: Fostering community histories of the 1918–19 influenza pandemic centenary'. The program of study proposed is impressive, both for its academic rigour and its spirit of community engagement. Dr Hobbins proposes to work closely with local historical societies to chart how the devastating pandemic affected their communities. He has already garnered significant institutional interest for the project, with Macquarie University, the University of Sydney and the Royal Australian Historical Society all offering support. Peter Hobbins already has an impressive record of publications and innovative research. The judges are delighted to make the Award to a scholar of this calibre who is pursuing a project of such significance.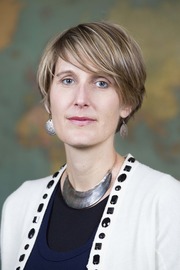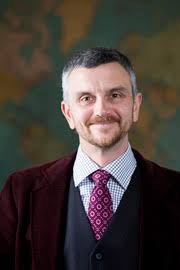 The full list of winner of 2018 prizes and awards include:
The Jill Roe Prize is awarded annually for the best unpublished, article-length work of historical research in any area of historical enquiry, produced by a postgraduate student enrolled for a History degree at an Australian university.
Alexandra Roginski, 'Talking Heads on a Murray River Mission'
The Serle Award is given biennially, to the best postgraduate thesis in Australian History awarded during the previous two years.
Anne Rees, 'Travelling to Tomorrow: Australian Women in the United States, 1910–1960'
. The judges also commended Steven Anderson, 'Death of a Spectacle: The Transition from Public to Private Executions in Colonial Australia'
The Kay Daniels Award recognises outstanding original research with a bearing on Australian convict history and heritage including in its international context, published in 2016 or 2017.
Joan Kavanagh and Dianne Snowden, Van Diemen's Women: A History of Transportation to Tasmania (The History Press Ltd)
The Magarey Medal for Biography is awarded biennially to the female person who has published the work judged to be the best biographical writing on an Australian subject. It is jointly administered by the Australian Historical Association and the Association for the Study of Australian Literature (ASAL). This year's winner was announced by the ASAL on Tuesday 3 July 2018.
Alexis Wright, Tracker (Giramondo)

Many congratulations to all short-listed and award winners.