Driving along New South Wales' country roads, you're bound to see dozens of local museums. Given there are so many dotted around Australia's regional communities, it can be easy to think that these museums must surely all become the same after a while, merely offering their spin on local bric-a-brac like farming equipment, clothing and décor. My project argues that this view ignores the unparalleled insight that regional organisations like Port Macquarie's Douglas Vale Historic Homestead and Vineyard offer into the ways we embed ourselves in historical communities, and above all, use the past to create meaning in our lives.
Douglas Vale—which began its life as a vineyard in 1859 and was reborn as a volunteer-run museum and winery in 1995—is a testament to the ways that history-making is a life-affirming activity for many of us. For example, one of Douglas Vale's gardeners, Mike Smith, told me that he decided "with the head not the heart" to move into an apartment in Port Macquarie for retirement, but that his work at Douglas Vale is a meaningful "replacement for the greenery I left".  As my project argues, stories like Mike's are resounding evidence that History does not only live in the classroom, but also in the quiet resilience of volunteers who show up three days a week to tend to an aging homestead and the delicious taste of wine made from 19th century grape vines.
Digitising Douglas Vale's Physical Collection
In making this argument, my project drew on two types of sources. Firstly, as I mentioned in my previous blog post, Douglas Vale has an outstanding collection of physical sources. These objects provide visitors with a tangible entrance into Douglas Vale's past, so I decided to digitise some of them. It is notoriously difficult—and expensive—to set up an online catalogue, meaning that while Douglas Vale had an excellent physical catalogue, there was no trace of its collection online for potential visitors, researchers or donors to peruse.
So, I proposed that we create an account on eHive: an internationally-recognised museum database that helps organisations easily and freely digitise their collection. I included visitor information, my own photos of the site and a description of the collection in the profile to boost interest in visiting Douglas Vale. You can find Douglas Vale's eHive profile here and see a screenshot below.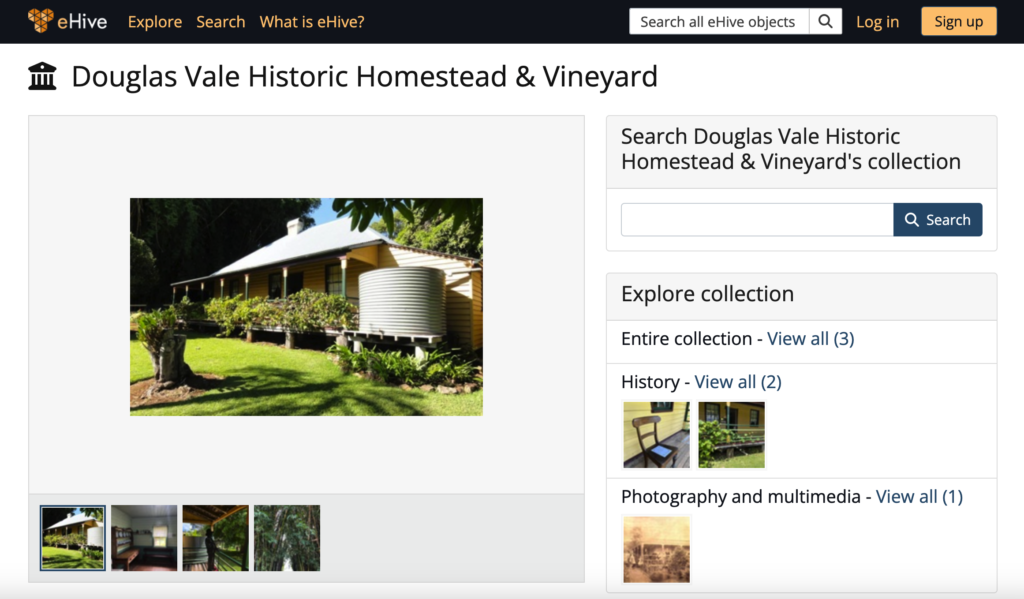 Then, in collaboration with Ian Cupit (the site's excellent curator) we chose three of Douglas Vale's most interesting objects for me to catalogue. I attached photos and descriptions of the objects' provenance and historical significance, trying to highlight the uniqueness of the collection for potential visitors.
Recording the Volunteers' Oral Histories
However, I doubt I would feel the same pull towards Douglas Vale's physical sources if it wasn't for its volunteers, which is why I sought to record their oral histories as part of my project. They told me countless stories about the collection and how it had evolved since they rescued the site in 1995. Even the volunteers who declared they had no interest in the site's history beamed with pride as we spoke about the organisation's past, present and future. Indeed, Mike told me he wasn't an "avid historian" and had "no" connection to the site's past but then spoke eloquently with me for 40 minutes about the role he played in conserving Douglas Vale's heritage.
In total, I conducted three interviews with a diverse range of volunteers: Mike Smith (Douglas Vale's gardener), Claire Smith (Mike's granddaughter) and Merrel (Douglas Vale's Vice President). From these interviews, I created three short clips, each corresponding to one of the three objects I digitised. Over the summer holidays—Port Macquarie's peak tourism season—I intend to work with the Douglas Vale PR coordinator to publish each clip with a link to the relevant object on eHive as part of a marketing campaign to attract more visitors. I also hope that these materials can help Douglas Vale apply for state heritage listing and grants in the future. In the meantime, however, I've included a sample of one of the social media posts below!
---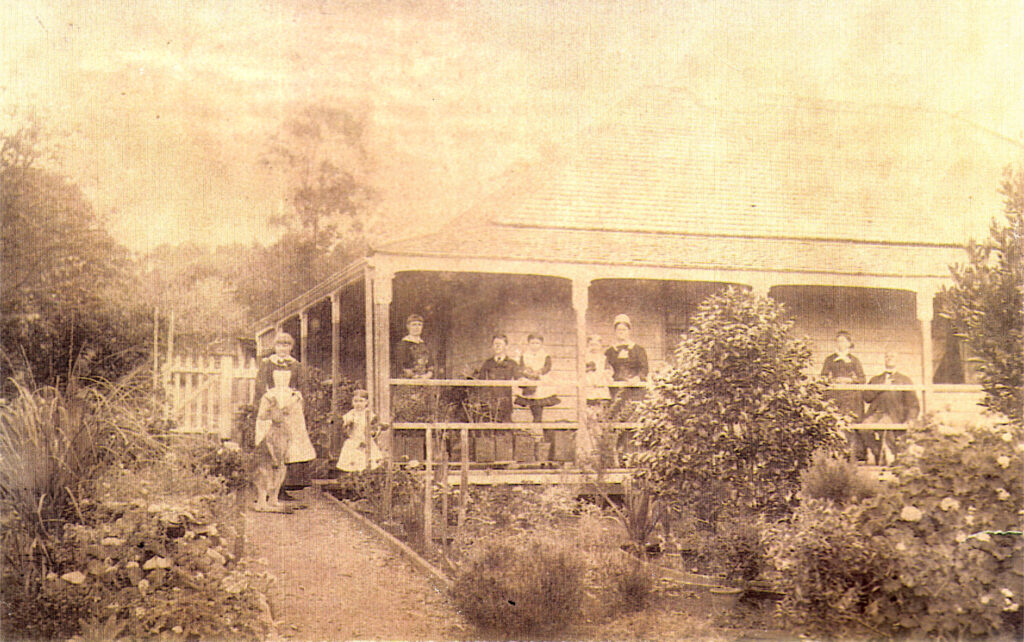 We often hear that Douglas Vale is one of Port Macquarie's best kept secrets. So, we thought it was high time we let you in on some of the magic behind our bamboo entrance. This is why we've started digitising our historical collection: we want everyone to enjoy our unique taste of history!

We've kicked things off with this 1884 photo of the Francis family and their pet kangaroo next to the homestead garden. Thanks to the hard work of our current volunteer gardener Mike Smith and his granddaughter Claire Smith, the garden looks pretty much identical to this photo over 100 years later. You can find out more about this photograph by following this link to the digitised record, but we thought who better to let you in on the secrets behind the garden then Mike and Claire themselves? Have a listen here!

FYI: The clip will be embedded in the social media post as a YouTube video, rather than a Google Drive link.
---
Summary
I initially thought that my project would benefit Douglas Vale by filling key business needs, such as boosting visitation numbers. However, I quickly realised it also filled the need to recognise Douglas Vale's volunteers for their outstanding history-making efforts. These volunteers make Douglas Vale their entire world, working tirelessly to put up netting, organise open days, clean the homestead and maintain the vegetable patch. This work deserves to be celebrated in equal measure to the sophisticated exhibitions and slick interactive tours of Sydney's museums. Therefore, I've realised that my project's true significance lies not in its potential financial benefit, but in its advocacy of Douglas Vale's unique taste of history and the hard work that goes into safe-keeping it.