On the highway into Port Macquarie—a beautiful seaside town on the Mid North Coast—there's a sign reading "Douglas Vale Historic Homestead and Vineyard". Behind that sign lies a menagerie of wonders, including the oldest timber dwelling in the region. Despite this, barely anyone knows about Douglas Vale's historical treasures… even the volunteers call it "Port Macquarie's best-kept secret".
Douglas Vale's History
When I finally visited a few weeks ago, I couldn't believe that such a compelling history has missed out on the public spotlight for so long. Douglas Vale's story as a homestead and vineyard stretches back to 1859, when English mariner George Francis bought 20 acres to grow Black Isabella grapes on. As the site's curator, Ian Cupit, told me, wine was one of the region's leading industries after the closure of the Port Macquarie penal settlement in 1832. Of course, the rich red soil that made for such a flourishing wine industry speaks to an even older history of Port Macquarie—the local Birpai people have cared for the region's coastal environment for thousands of years before George Francis arrived.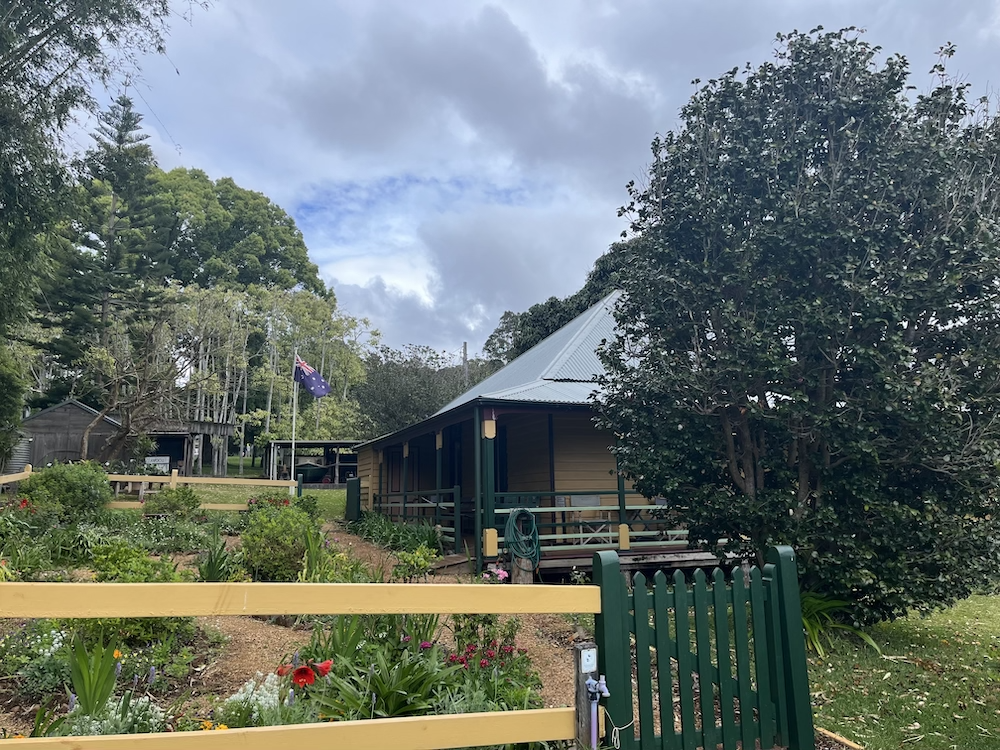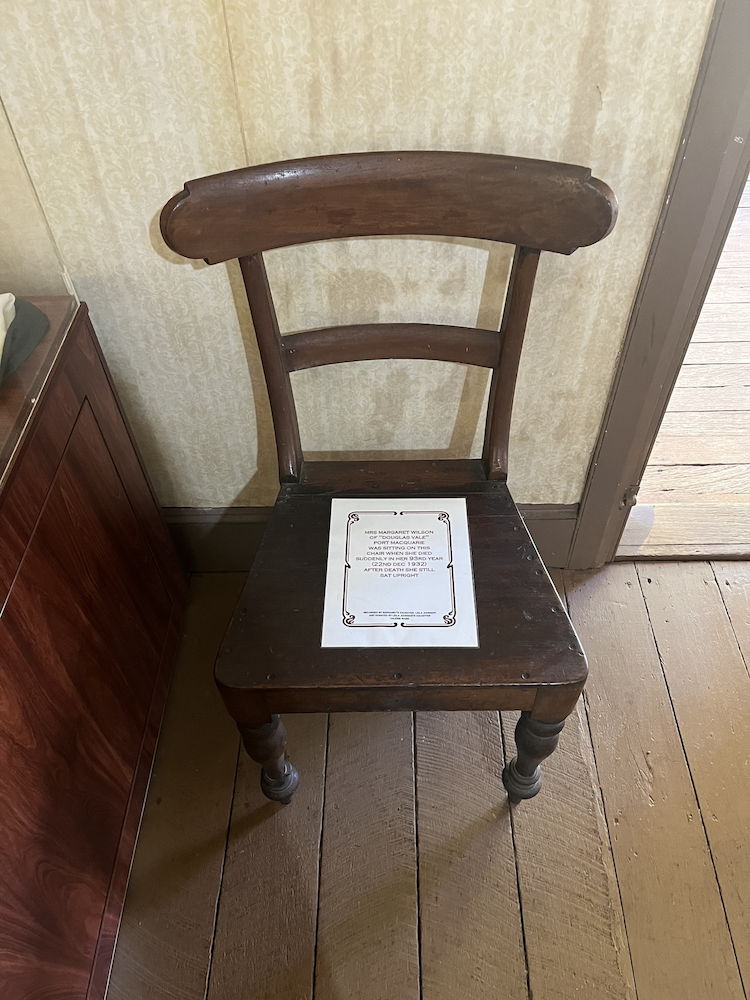 Plus, it's important to note that the history of Douglas Vale also continued long after George Francis. Following his death in 1898, his daughter Margaret Wilson took up the reins, becoming one of Australia's first female winemakers and growers. By all accounts, Margaret was a very powerful and admirable woman—indeed, one of the museum's artefacts is the very chair she died on, with the signage reading that even "after death she still sat upright".
After Margaret's death in 1932, her relatives operated the property until its last resident—an eccentric barefoot gravedigger known as Patsy Dick—passed away in 1993. After this, the site fell into disrepair until some passionate locals formed the Douglas Vale Conservation Group in 1995 to preserve its heritage.
Douglas Vale's Volunteers
Since then, an extraordinary community of volunteers have tended to the site, operating Douglas Vale as a museum and Australia's only volunteer-run vineyard and cellar door. These volunteers (who now number at over 80) harvest the grapes, look after the gardens and veggie patch, run tours, repair the buildings and provide wine tastings… among countless other jobs. They have done a tremendous job caring for Douglas Vale and honestly, barely need the help of a young, city-living historian like me.
However, every volunteer I've spoken to told me they're struggling to get more young people, locals and historians through the doors of "Port Macquarie's best-kept secret". Boosting visitation numbers is especially pertinent given funding for regional community organisations is often unreliable or insufficient.
Our Project
My project will seek to address this issue by broadcasting why Douglas Vale is worthy of visiting: its artefacts and its volunteers. I don't believe I could do a project that focused on one or the other, because without the volunteers there'd be no collection to look at, no homestead to tour and certainly no delicious wine to taste.
At this stage, I'm proposing we upload some of the site's most fascinating artefacts to an online database—including what I call Douglas Vale's "living artefacts", like its original Black Isabella grape vines and 1860s bamboo entrance. Alongside the artefacts, I'd like to attach videos of the volunteers speaking about what the artefacts and Douglas Vale mean to them. In doing so, I hope that more people will be let in on the secret of Douglas Vale and enjoy the wonders of community-led storytelling, wine-growing and place-making for years to come.