– A place of books, tea, and feminism.
I never liked the colour pink. As a kid, I thought it was babyish and I wanted to be a cool, strong, smart, grown-up girl. I have since learnt the phrase 'pink shaming' which describes the anti-feminist act of shaming girls or women for liking traditionally feminine things, like the colour pink. More recent feminist activism, like the 'pussyhats' movement, are embracing tropes such as pink, and turning the feminine into the feminist. The Women's Library in Newtown beautifully continues this idea of reclaiming space and ideas for women. When I first visited The Women's Library, I was told they had recently repainted the space. I looked around, and sure enough, I was surrounded by walls of pink and purple.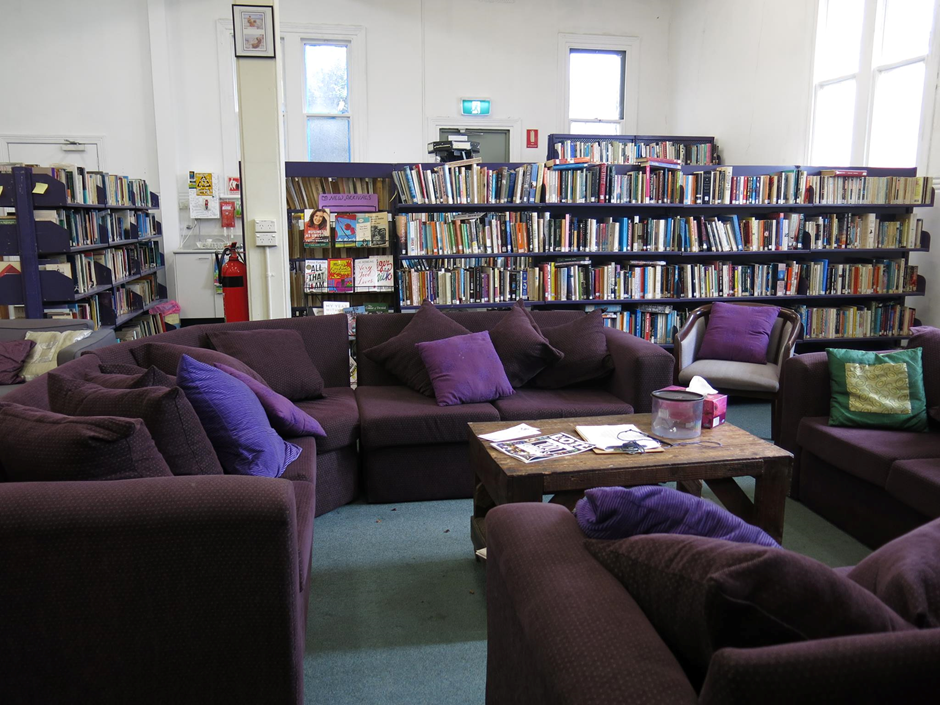 The Women's Library is an inviting place, a sanctuary for local women. Unlike your typical library, this library, by and for women, has soft music playing, constant offers of tea and Tim Tams, and a strong feminist mission. All the books in the collection are written by women or about women and range from health, biographies, fiction, poetry, feminist literature, lesbian texts, science, to history, and beyond. Since building its collection in 1991, and opening in 1994, the library has run on donations and volunteers, creating a truly community space. To establish the collection, the library set up red tea chests as collection boxes around Sydney and asked people to donate books by or about women with the aim of creating a 4,000 strong collection. Watch this short clip from the library about its founding.
I first came across The Women's Library when I was walking down King Street in Newtown. As I was crossing Brown Street, I saw a sign pointing to The Women's Library. I was intrigued and for the next year, every time I walked past that sign, The Women's Library lodged itself further into my mind. When I started to think about community organisations in my local area for this History Beyond the Classroom project, I remembered that blue street sign and decided to finally follow it. I got in touch with the library and received a response immediately. It was a sign in my inbox that I had to now visit this illusive place behind Newtown Library. I visited one day and met a lovely volunteer who welcomed me to this place of pink walls, floating music, and shelves and shelves of books.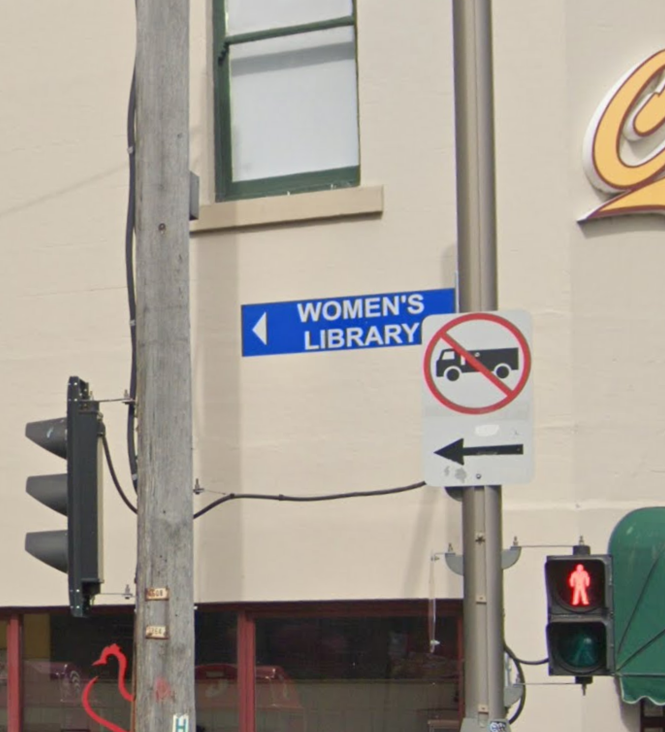 At this stage, my time at the library involves me sorting through boxes of annual reports, minutes, financial reports, letters, essays, and office documents, a History student's dream! And I'm not being sarcastic. I'm looking through these boxes and labelling files. As I do this, and chat with the library volunteers and members, I feel as though I am getting closer to the library, its history, and community. The Women's Library has an incredible 'Herstory' that I have enjoyed reading through. It details the continuous hard work of the library volunteers over the years to fight for this special place which acts as a safe haven for many women in the area. Hosting concerts, exhibitions, group meetings, children's story time, and even blind dates with a book, The Women's Library has a lot to say for itself, and I hope I can do justice to its voice.