So much of the story of Australia is in the story of its waterways. Yes, the stories of Cook and invasion and European migration. But also the stories of First Nations communities connections with waterways, how these bodies have provided for and been cared for since Deep Time. The Australian National Maritime Museum is deeply aware of these huge and varied stories that they have the opportunity to tell. A new permanent exhibit, 'Under Southern Skies' has been designed to interweave these histories and perspectives, to create a coherent timeline and find connections with these many stories.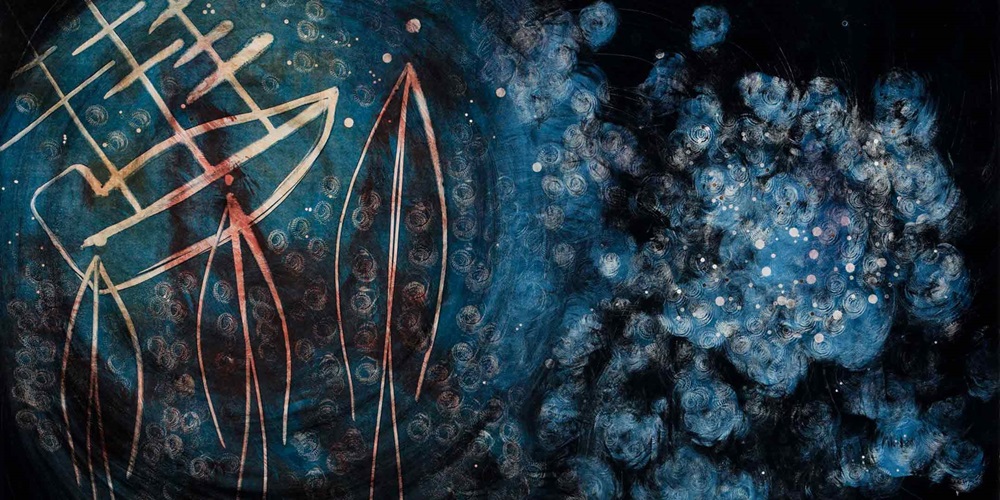 There is something fascinating about the many worlds that are encompassed by a maritime museum: boats of course, but also stories of migration, of dock unions, of coastal fashion, of aquatic life. There is somehow intriguing about the interplay of this incredible sense of eclecticism and coherence; of the many things tied together under this umbrella. I am not entirely sure as of yet what my project will look like, but the scope of this museum really excites me. As with so much of history, it is simultaneously huge, global, expansive – yet also intimate, specific, personal.
The social justice agenda of the museum really sparked my interest. Looking after the seas, they do incredible work around climate change. One of their ongoing exhibits displays artworks made out of found, discarded fishing net, done by Torres Strait Islander artists. The different ways that they are able to engage the public in these environmental issues is so interesting to me, and they have such an array of approaches. Currently they also have multiple temporary exhibits that use marine science to demonstrate the wonders of the oceans, the threats to it and the innovations working to save it. The museum does an amazing job of utilising a diverse range of disciplines and modes of engagement to try and engage with the public in a myriad of ways.
I am particularly excited by their integration of Aboriginal ways of knowing and understanding throughout many exhibits. It is evident that they take their role as storytellers on Gadigal Land very seriously and make an effort to go beyond acknowledging custodianship to championing it. This is especially vital for a museum that houses a replica of the HMB Endeavour, which is such a symbol of violence and oppression for First Nations Australians. I am hoping to learn how they go about engaging in processes of truth telling and working to champion these voices, as it is some of the most important history that can be told on this land.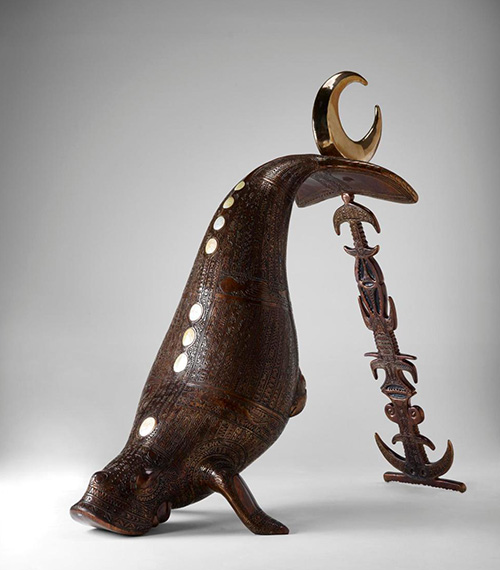 In a museum of this scope, it is easy to see the huge collection of boats as the most noteworthy or important acquisitions, but of course there are so many smaller artefacts and exhibitions that have so much to tell. My project will most likely involve writing the story of one such donation, that is still waiting to be fit into the larger narrative of Australia's maritime history. It is such an honour and a privilege to be a part of this process and to have the opportunity to contribute to this public history.