Tucked away behind the trees in Kenley Park sits the Hornsby Historical Society. Many residents of the Hornsby and surrounding areas are unfortunately unaware of the hidden gem which sits in their backyards, and the historical treasures and significance it holds. The society contains very thorough records of the local area and valuable information about a range of different topics, such as local buildings and families. It additionally contains a small museum, full of local artefacts, which is open on Tuesdays and often hosts tours for school students. The students are given the opportunity to step back in time, and be transported to a shopping stall, laundry and kitchen from the early 1900s. With real artefacts from the era and experienced staff, the museum provides a deep understanding to locals of how different the world was only a century ago. The society is home to many local artefacts and archives, and its members are constantly working on local history which is published by the society's magazine 'Local Colour'. Overall, the society plays a key role in the community through history as it holds important records which relate to local affairs and is extremely valuable to the local community.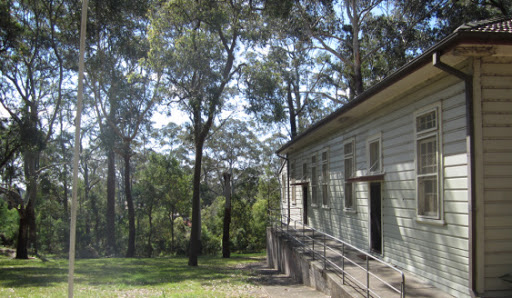 During my trip to the museum and based on various phone calls and emails, I got acquainted with two key society members. Vice president Nathan Tilbury, who also works as Councillor for the Hornsby Shire Council, is an active local history member and has written publications on local history such as 'Man Made the City but God Made the Bush'. His position within the Hornsby Shire Council has been influential in the council's involvement with local history. 'Hornsby Shire Recollects' is an online platform which displays over 4000 local archives, including photographs, documents and maps. The archives can be easily viewed by anyone on: https://hornsbyshire.recollect.net.au/. While the council has been actively engaged with displaying local history through an accessible platform, key society volunteer members such as Mari Metzke play a key role in gathering, organising and presenting artefacts and archives. Her former job as a teacher has also given her experience in working with children and makes her an exceptional guide for the museum during school tour groups at the Hornsby Historical Society. These two individuals are very passionate about history and are important members of the community and vital in recording history and making it accessible for locals.
I was impressed by the level of familiarity which I experienced when I visited the museum and read through some of the articles of 'Local Colour'. As a history student, engagement with history – including photographs, documents and narratives – is something I am familiar with. However, experiencing local history with the guidance of local experts made history feel more intimate. I will be working with the society to write a publication on the history of local suburbs and will be working on Beecroft and Cheltenham. My work will be edited prior to being included in the publication. Being involved in this process is something I take very seriously, as it would be my first time being involved in written history work beyond the classroom. Additionally, having local ties with Beecroft and Cheltenham, an added dimension of familiarity will enhance my work. Supported by a dedicated team of historians on a topic which is intimately more familiar than previous academic work, I have high hopes for the outcome of the Major Project.