When I returned to the Sydney Jewish Museum last Wednesday, I didn't think I'd be experiencing my first museum evacuation. As a budding history student and museum worker, I naturally panicked over what objects to save when the overhead speakers blared "Please proceed to the nearest exit." As I madly scrambled to grab everything from the theatre collection I've been studying, I was told to leave it behind and evacuate immediately. I was quite perplexed by the relative calm of all the staff, and the fact that no one was carrying objects that they'd saved.
Later of course I discovered that this is a semi-regular occurrence at SJM, and that every time it's because someone had burnt their toast. However, as we were standing in the park across the road, I was also struck by the friendliness of all the staff, and their strong bonds with the volunteer survivors.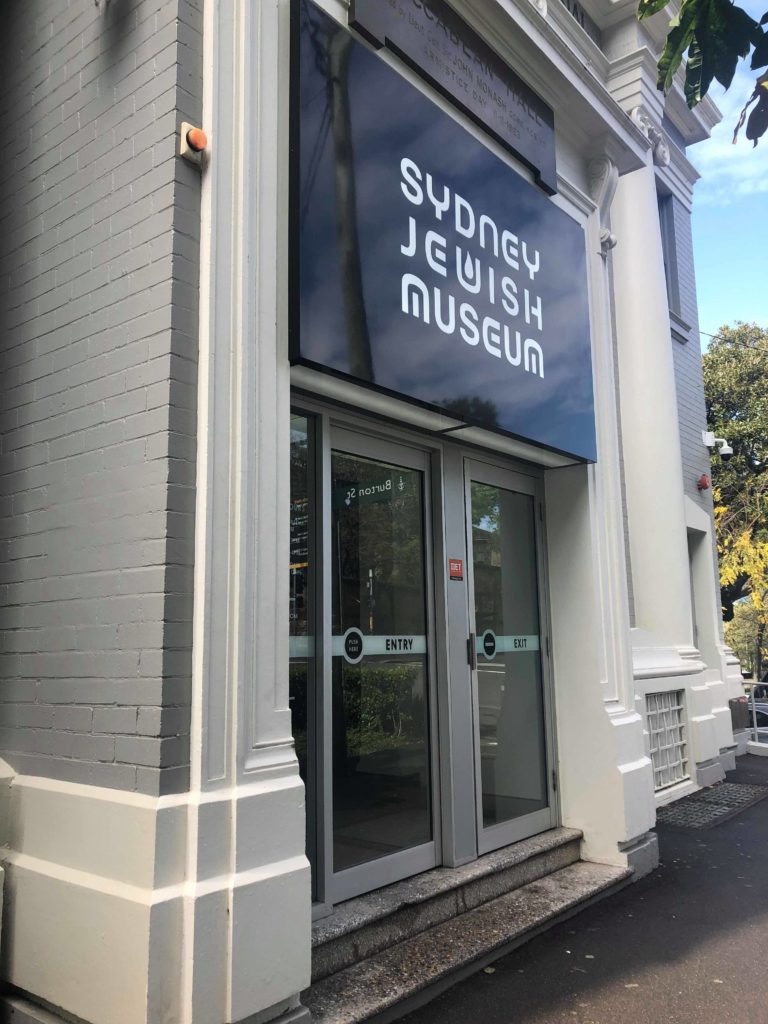 The Sydney Jewish Museum (SJM) in Darlinghurst was established in 1992 by Holocaust survivors who had created a local Jewish community after emigrating from war-torn Europe. The museum is split into three sections across three levels: Australian Jewry, the Holocaust, and human rights.
What makes the museum unique is their policy of putting voice and living history first. After volunteering there already for six months, and returning almost a year later, I was reminded of the passion of the volunteers and staff, and their dedication to education and remembrance. SJM has several school tours every day, runs regular public events about their exhibitions, and functions on donations rather than funded acquisitions. Their commitment to educating future generations about the horrors of the Holocaust teaches children about empathy and understanding. Additionally, students and adults who visit the museum can witness the testimonies of Holocaust survivors, highlighting the importance of oral history for museums moving forward.
My project with the Sydney Jewish Museum is to complete a virtual exhibition or online collection to be launched with their new Teacher Membership program in late November. The exhibition will centre around the Theatre for Children established by English-Jewish citizen Rosemarie Benjamin in Sydney in 1937. The theatre ran for twenty years, until Benjamin's death in 1957. The collection includes 25 children's costumes as well as a small suitcase worth of documents. The collection also includes 13 of the plays edited by Benjamin and performed by the company, photographs, a scrapbook, production logs, and letters from the children. SJM would also like me to type up the scripts so that teachers in regional areas can have access to the plays and perform them at their schools. This will continue their theme of the importance of widespread education, and teaching children about the value of empathy.