On the 6th of April, 50 students from Chifley College public school came in busloads to campus. This was for the Stage 4 Social Inclusion in History Open Day for 2018. The purpose of open days like this is to introduce the idea of studying at university to students for whom this may not be the typical trajectory.
The day started with a welcome by Michael McDonnell. He spoke of the importance of education and how it can enhance the quality of life and opportunities for persons from a range of backgrounds. The students were split into four groups, and participated in four different educational and historical activities in a round robin. A campus tour was led by USYD student volunteers, who showed the high school students their favourite places on campus. The students experienced a treasure hunt and historical quad tour, as well as a talk about First Nations history in Sydney. After lunch, there was a theatrical demonstration by the Society for Historical Anachronism. All the students received show bags before a final wrap up.
The day only came together with the help of the amazing USYD student volunteers who led the teams. As well as the co-operation from Cecil Hills' teachers, and our experts Craig Barker and Simon Wyatt-Spratt.
The teachers and students were incredibly pleased with the outcome of the day. Cecil teacher Steffanie Haskett expressed to us that introducing kids to university at this point of their education can make a crucial difference to decision-making later.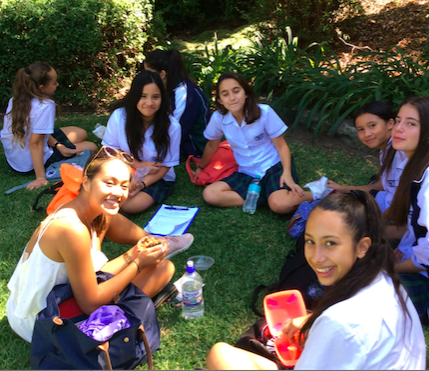 We will be following this up with a Stage 5 Open Day in July!