If you wind through the corridors and stairways at the back of the curatorial building at The Australian National Maritime Museum, you will arrive upon a small room and – if you are with one of the few staff members with access – you'll see an eclectic collection of donations to the museum, yet to processed. My project was working with one of the items in this treasure trove, and making a case for why it belongs in the Museum's collection.
Unfortunately, some complex copyright issues prevent me from posting the images that my project centred around, but I was tasked with writing an acquisition concept proposal for a set of surfing photographs from the 1960's. Most of these were of incredible women, who were pushing the sport forward in a time where it was, unsurprisingly, dominated by men and male champions and magazines filled with men and their achievements. The photographer of my images, Jack Eden, produced a magazine called Surfabout and while this did have female writers and acknowledge female surfing champions, but it also featured rather crude representations of women, like these examples.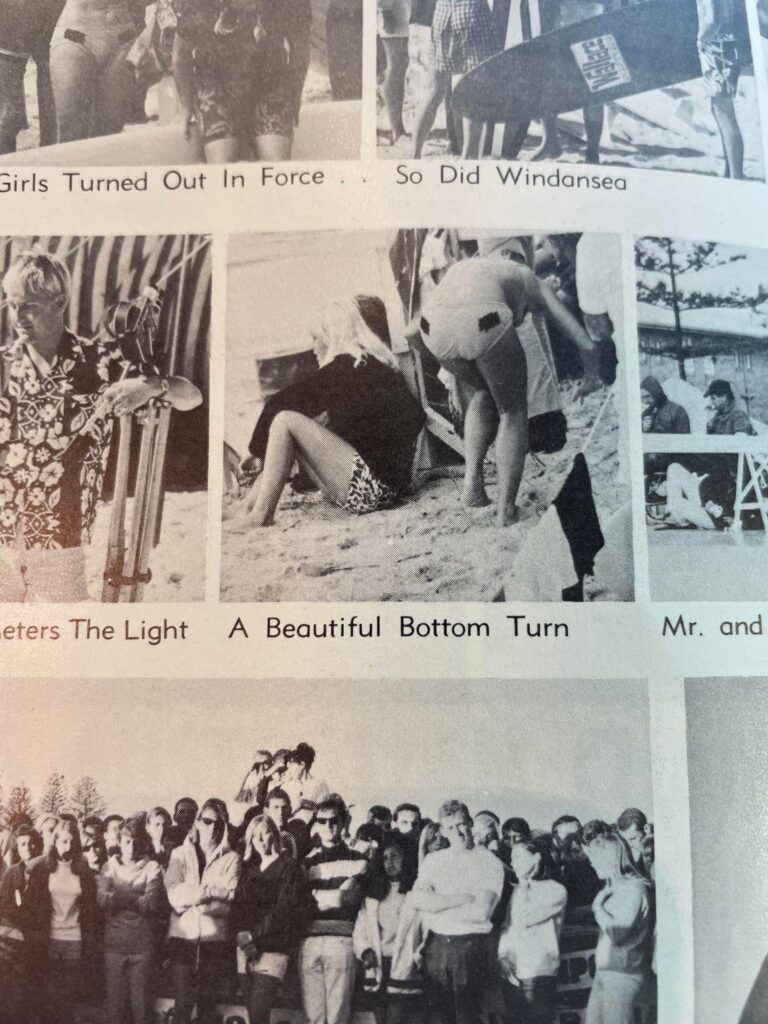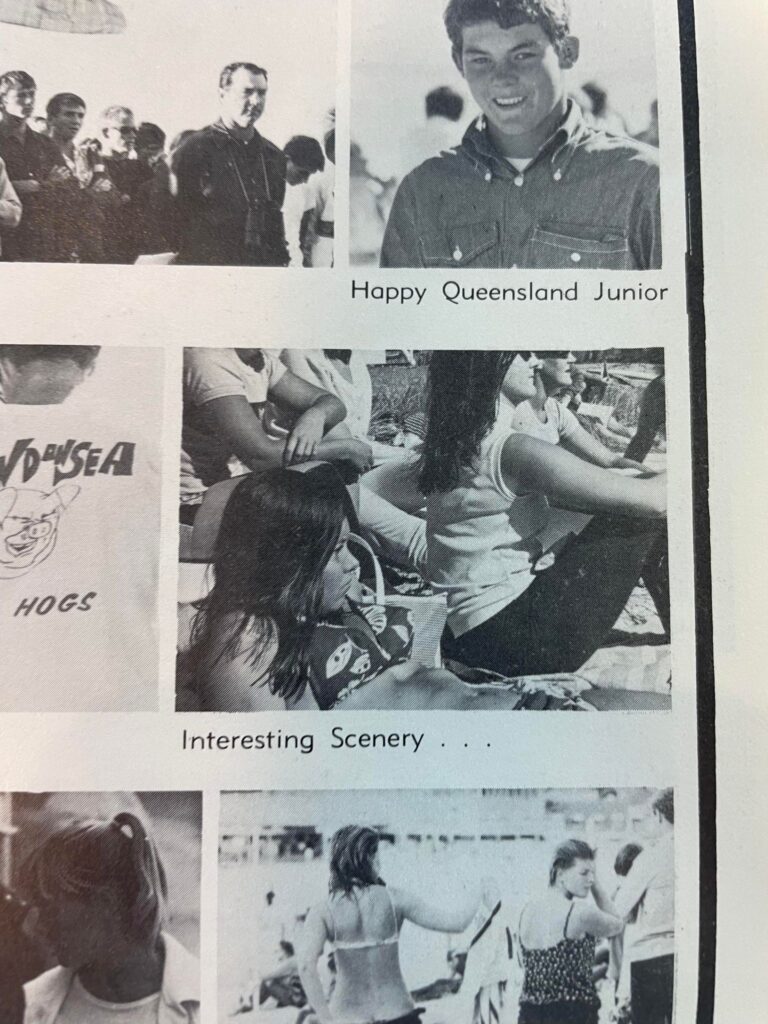 My project was about assessing the significance of these images, understanding their history and (the most fun part!) considering their interpretive potential. This meant thinking about how these photographs could be used to tell historical tales. My project was something of a brainstorming exercise, of coming up with varied and creative ways to use the photos. They could be used to understand women's surfing history, but also to understand how the Australian national identity is constructed in relation to our laid-back beach culture. They could simultaneously be used to demonstrate the controversial and admonished 'surfari cult' of excessively laid-back surfers and women dressed immodestly. Whilst I can't show the images yet to be accepted, or reproduce the ones in the museum collections, this image is an example of a Jack Eden photograph of a female surfer that is similar to the items I looked at.
It was such a pleasure working with the ANMM and the staff could not have been more helpful. I'm excited to continue working on this proposal, if the donation is accepted into the Museum's collection, and potentially write an article about the incredible women that were absolute pioneers of surfing in their day.