I have grown up and lived the majority of my life in the Lower Blue Mountains town of Glenbrook. Growing up, no idea of distance or periphery ever coloured the way I saw home, but throughout my four years attending Sydney University, any admission of where I live has been met with a response of "that's so far away!" It wasn't until I undertook a collaborative history project with the Blue Mountains Historical Society (BMHS) that I realised how enmeshed the existence of the early colony was with the Blue Mountains, and how this relationship has since shaped both Sydney and the mountains to its west in a deep and formative way.
Having researched Blue Mountains history for the BMHS as part of a project to encourage historical awareness for local Stage 3 primary-aged students, I feel I have gained as much as I hoped to give back to the society and the community it serves by extension. It has been incredibly heartening completing my final project as an undergraduate in the place I have grown up, a fitting way to come full circle and return to the place my studies began.
The aim of the project was to create material to engage Year 5-6 students from Blue Mountains primary schools with their local history, that would function to amplify the work of the society as well as increase community participation. In the past the society has run programs for students of this age, but limited resources and outdated material has restricted the society's potential impact upon its community. Speaking from both my own experience and that of members of the society, there is a general lack of historical consciousness amongst Mountains residents, and it is the aim of this project to remedy this starting with those in the youngest generation.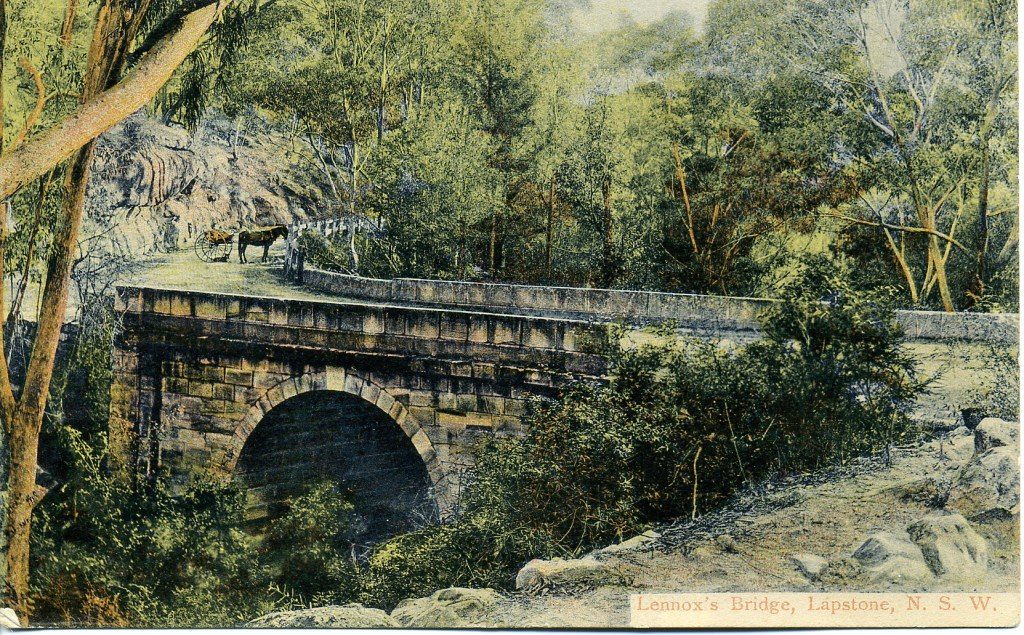 This project has taken shape as an interactive Prezi presentation featuring small histories of each town throughout the Blue Mountains, detailing the ways each came to be and presenting a general overview of pre-contact history as well as the Blue Mountains today. Most resources for the project came from the published works of the society, particularly Lower Blue Mountains and Upper Blue Mountains by Robynne Ridge (who also kindly acted as a mentor throughout the project's length), as well as the BMHS library and archives, and the Blue Mountains Library collection in Springwood. I was also assisted with my research by John Merriman, the local studies historian at Springwood, whose knowledge of the local Blue Mountains history is unparalleled. Most sources on the Blue Mountains I found were self-published or locally-published, an encouraging thing to see locals taking their history-making into their own hands.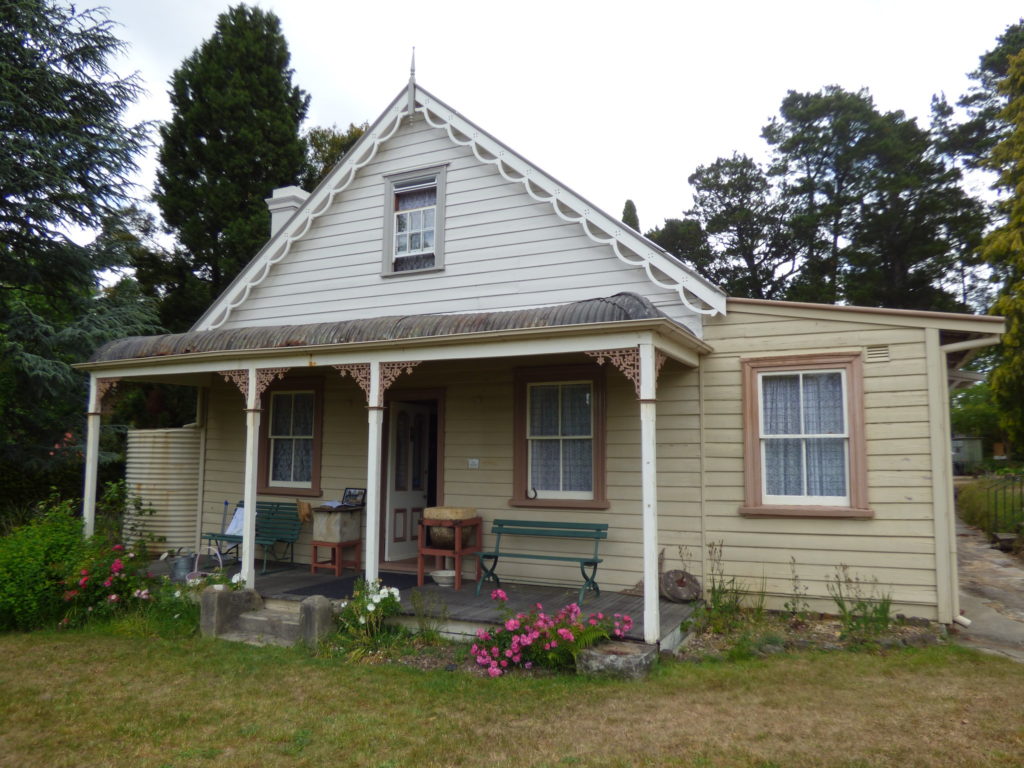 This project champions local history and asserts its important in understanding our place in both the world and its history. Local history is a way for us to connect to a world bigger than ourselves whilst also seeing our place in that world. It asks that not only do the grand, dominant narratives win our attention, but also the lesser known, lesser told stories that exist closer by.
This project has helped me see that one place can form the backdrop for startlingly different stories. The stories that my generation and I tell about the Blue Mountains are different than those told in the past, and I am excitedly anticipating those that will be told in the future. It has caused me to reimagine the Blue Mountains, not as a string of towns lining a bush-encompassed highway way out west, but as a place with a history that strings together stories of place, both locally and in the region more broadly. The Blue Mountains is more than a line of towns through the bush, it is place that is itself a centre with a story of its own.
Working with BMHS on this project has been incredibly rewarding, both academically and personally. It is promising to learn, once again, that history is not just found at a distance in foreign times and places. If you look for it, nay if you open your eyes, it is right under your nose.
For more information on the work the society does, please visit their website.