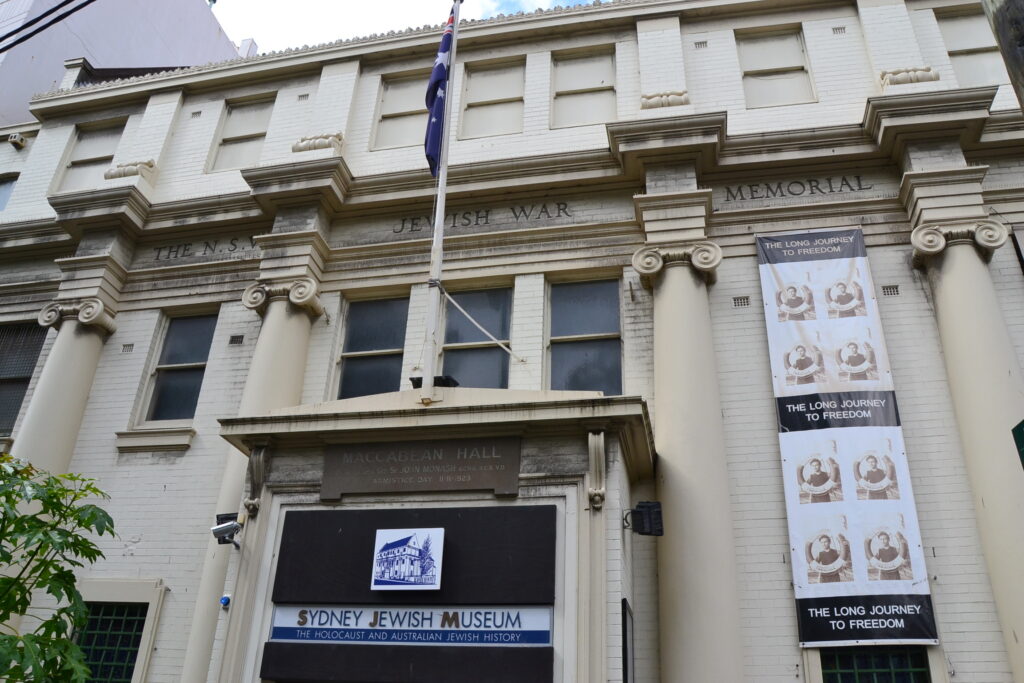 My initial expectations:
When I first contacted the staff at Sydney Jewish Museum, I was apprehensive. Jewish history is not something I am familiar with, and to be honest, it did not feel like it was my place to tell it. I worried that the history I would end up involved in would be too far away from what I knew. But then, isn't that what a good historian does? Push out of their comfort zone, engage with projects that, whilst unfamiliar, excite them. The history the Museum involves itself with is delicate, it needs to be carefully considered before engaging with it. There is real tragedy within the objects I handle. It is quite something to hold in your hand a medal emblazoned with the Nazi emblems. It feels heavy. Not just in weight, but in responsibility. Am I the right person to tell this story?
The reality:
The reality of what I have experienced is very different from my expectations. The highlight of working at the Museum for hasn't been about what objects they have, but the staff there too. My main contact in the Museum has been nothing short of wonderful. Accommodating and always willing to impart his knowledge upon me. The staff are incredibly welcoming and eager to help, this immediately quelled my fears.
Working with the Education side of the Museum is fantastic, as the work they do is so vital. Educating Sydney's students about the horrors of the Holocaust and giving children a transformative experience is something to be treasured. There is so much experience in the Education team, and the care I saw them put into their work was inspirational. The Museum staff are truly dedicated to providing the highest quality educational experience to kids. It is a shame to me that my first interaction with the Museum was in university, and not in High School. Staff informed me that my former High School does now take classes there, which is good to see, as exposure to new perspectives in history is always important.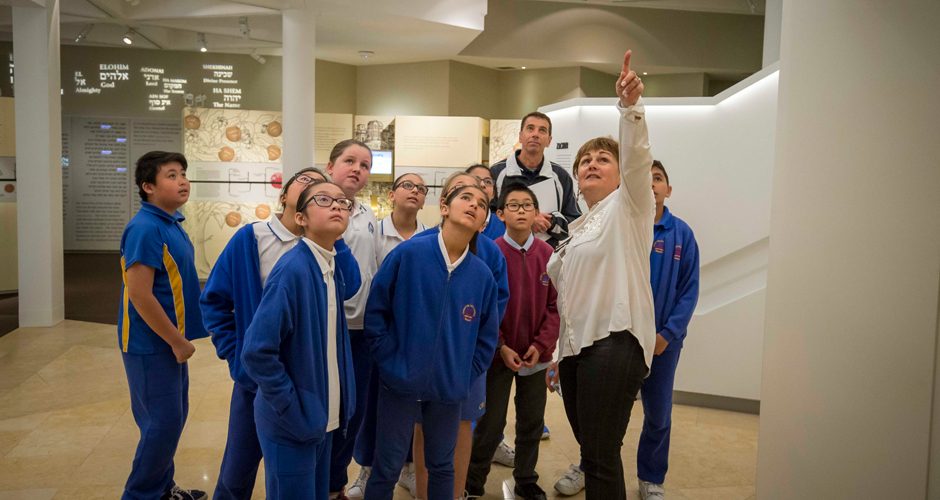 The project:
I have spent, and will spend my time at the museum cataloguing objects in their Education Collection. Personally, for me, it was a real joy to spend time cataloguing some German bank notes from 1922-1923. Having learned of the hyperinflation a decade ago at school, it was incredible to hold in my hands notes from this time. My colleague had so many interesting stories attached to not just the notes but their journey into the Museum's possession too. But they showed so many signs of life too: A rip in the right corner, a fold down the middle, water stains and sun damage. Signs of a life well used. To get to hold something from a century ago is not something that one can experience every day. It speaks to the amazing work the museum does in curating their displays. Working in the Education office has impressed upon me that the students aren't the only ones learning here.