Autism Spectrum Australia (Aspect) is a non-for-profit organisation that provides services for people living on the autism spectrum and support to their families/carers. Aspect was first established in 1966 as Autistic Children's Association of NSW by a group of parents on the North Shore of Sydney. The absence of early intervention programs propelled these parents to set up initiatives and facilities for their children and other autistic children across NSW. In 1971, Aspect's first school opened on 3.4 acres of government granted land in Forestville, known as Aspect Vern Barnett School. Today, the organisation has 9 schools in NSW operating from 72 locations in NSW and South Australia and supports for more than 1,185 students. It is also the largest autism-specific education provider in the world.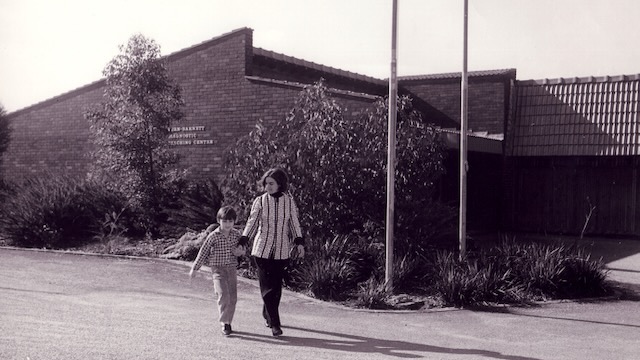 A fundamental division of Autism Spectrum Australia is it's Aspect Research Centre for Autism Practice. Using evidence-based research in partnership with the Autistic community , Aspect utilises strategies that are respectful, person-centred, family-focused and customer-driven. Aspects other activities include information services, early intervention, diagnostic and assessment services, transitions services for school-aged children to non-autism specific environments and therapy services/behavioural support for people on the autism spectrum. Parental guidance and career support services are also provided by Aspect. Aspect's services are driven by the purpose to understand, engage and celebrate the strengths, interests and aspirations of people on the autism spectrum.
My current project with Aspect will be a podcast with members of the organisation and autism community to discuss its history and progress from 1966 to today. While interviewing the valued members of Aspect I will uncover and document how the organisation has achieved its remarkable progress and the various challenges it had to face across the years.
Aspect has been an organisation that I've known about since I was barely walking and talking. My older brother, Harrison, has autism spectrum and an intellectual disability. He attended Aspect Vern Barnett School in primary school and my parents were subsequently involved with the organisation. From a young age, Harry's autism was just an everyday element of our family. However as I've grown older, the work my parents have done for Harry and our family have shown me the impact that care and support can have on us as individuals. A focus that is also witnessed within Aspect as an organisation. Aspect ensures no individuals with autism spectrum or family/carer is left unsupported or alone throughout all stages of their life.