This semester I worked with Manly Museum and Art Gallery (MAG&M) to create a children's exhibition booklet for their 2021 Sydney Harbourside Exhibition. This exhibition booklet will have a wide range of activities, from drawing to writing, to get young children (aged 7-12) engaged with the exhibition. While volunteering for MAG&M I was fortunate enough to help them create their exhibition labels, this allowed me to be exposed to different artists and the history of the Manly area. Prior to this volunteering, I did not entirely appreciate the close relationship between art and history, and how this can be a way that people can use art as a way to explore their personal and public history.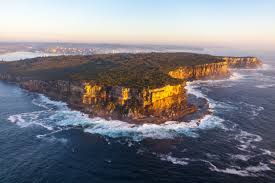 MAG&M is an organisation that is committed to education, particularly to the education of young people. This was evident to me through previous exhibition booklets, that try to engage young people and get them interested in learning. Whether it be learning about art, history or a combination of both. I used previous booklets as inspiration for my booklet, though my booklet did have more of a focus on history due to the fact that I was coming at this project from a historical standpoint.
Doing this project for MAG&M got me thinking about how we should get the public to engage with history, especially with younger members. It has made me realised that there are many interesting and different ways that we can teach history – and that there is something for everyone. For example, in the booklet, I have activities that range from drawing with inspiration from the paintings to writing stories about features of paintings. By having a variety of activities there are multiple ways for young children to engage with the past of Manly and Sydney Harbourside, regardless of where the children have come from.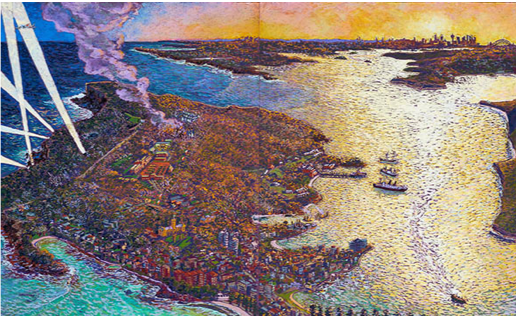 Additionally, what makes the exhibition unique, is the artworks interpersonal connections to the Manly area – even though it is a Sydney Harbourside exhibition, it is situated within the context of the Manly area. A number of the artists, such as Joan Ross, have their own connections to the Manly area – either living there now, used to living there or having familial/personal history with the area. By showcasing artworks and artists that have a personal connection to the area, we are able to show children that their personal histories are something that they can take pride in and show off to the public, and that we can get people to relate to our personal histories, regardless of where we have all come from.
I was lucky enough to have a supportive organisation throughout this entire project, who gave me the resources and mentoring required to finish this booklet. I am excited to see this booklet in use next year – in whatever capacity that may be – and I hope that this will excite children to learn more about art and history. This project has shown me possible future historical projects that I would potentially like to undertake and has shown me how personal and public history can impact communities, and educate young people.