Gleebooks is an independent bookstore located on Glebe Point Road, a short walk from the University of Sydney. It first opened as a second-hand bookstore in 1975 and became known as a "godsend to intellectuals and those who want new books as soon as possible after they are published."[1] It now has stores in Dulwich Hill, Walsh Bay, and Blackheath, and continues to be a popular location among inner-west locals and the university community, while also being considered a must-see site for visitors to Glebe.
Along with selling books in-store, Gleebooks operates an online store and was recognised earlier this year for providing home delivery services to customers by bike during the COVID-19 lockdown.[2] They are also the stockist for the annual Sydney Writer's Festival.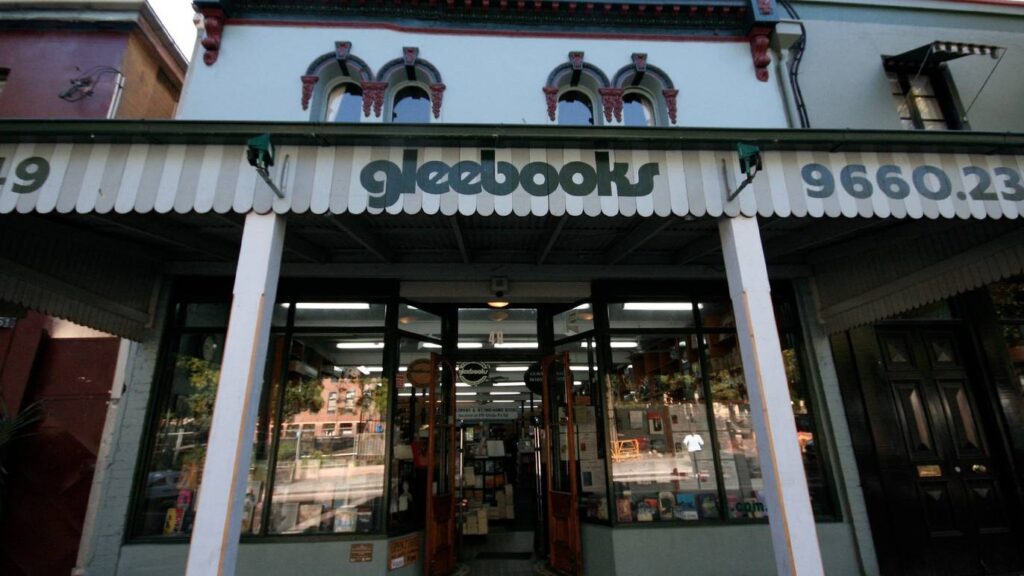 Another noteworthy aspect of Gleebooks is the popular literary events which they host (so popular that last year, scalpers were reselling tickets for up to six times their original price).[3] Their space in Glebe has been the location of many book launches, panels, and conversations, often discussing progressive political ideas. Academics from the University of Sydney have also frequently been involved in events at Gleebooks and held book launches there, being a testament to the ongoing relationship between the store and university staff and students.
I chose Gleebooks as my organisation, mainly because I've enjoyed shopping there in the past and knew that they had been in the Glebe area for several decades, hence I assumed they would have a rich history. What I didn't realise was how influential they have been within the larger Australian book industry, especially as advocates for independent bookstores.
During the mid-semester break, I met up with David Gaunt, the owner of Gleebooks, to discuss my project. He described the business as a "microcosm of Australia's book industry" and informed me about a couple of their major actions over the years. Firstly, Gleebooks in the 80s was known for having unlawful but fast access to American-published books. These were typically cheaper and more diverse than the British-published books that Australian sellers could lawfully purchase. In 1989, they fought for the scrapping of these restrictions in the importation divisions of the Copyright Act, resulting in all booksellers having access to American editions. Then, in 1999-2000, Gleebooks played an active role in the campaign against the inclusion of the GST on books, which would significantly increase their retail price. While ultimately unsuccessful, the campaign continued a tradition of activism and defiance.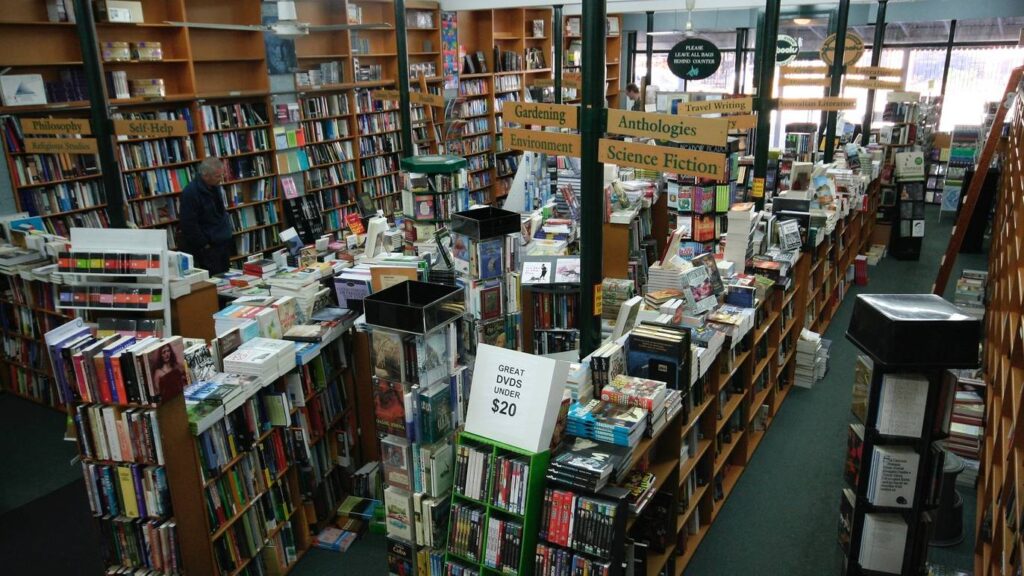 Despite ongoing threats, such as restrictive legislation and competition from corporate giants, Gleebooks remains a favoured location among Sydney readers and has continued to survive when other independent bookstores have not. My research so far has highlighted to me the important role of independent bookstores in Australian communities. They foster connections, share ideas, and inspire audiences.
For my project, I'm planning to create a podcast mini-series telling the story of Gleebooks' history within the context of the Australian book industry. To do this, I have been going through online archives to collect relevant sources and will be conducting an oral history with David Gaunt in the near future. I'm looking forward to delving deeper into the topics mentioned above as well as other aspects of Gleebooks' fascinating history.
---
[1] Maurice Dunlevy, "Buyer's rights lost in the world rights carve-up," The Canberra Times, May 9, 1987, 2, https://trove.nla.gov.au/newspaper/article/118302792?searchTerm=gleebooks%20copyright.
[2] "The bookshop bicyclist – Nerida Ross," The Hub NRMA, https://thehub.nrma.com.au/community/bookshop-bicyclist-nerida-ross.
[3] Jason Steger, "Shock, horror! Scalpers at a book shop event," The Sydney Morning Herald, August 9, 2019, https://www.smh.com.au/entertainment/books/shock-horror-scalpers-at-a-bookshop-event-20190806-p52eg3.html.