My project highlights how marriage, community and faith intersect at St Mark's, Darling Point. These are the project's key themes and they underpin the central arguments: St Mark's offers a supportive and inclusive community, and faith positively aids marriages and lives.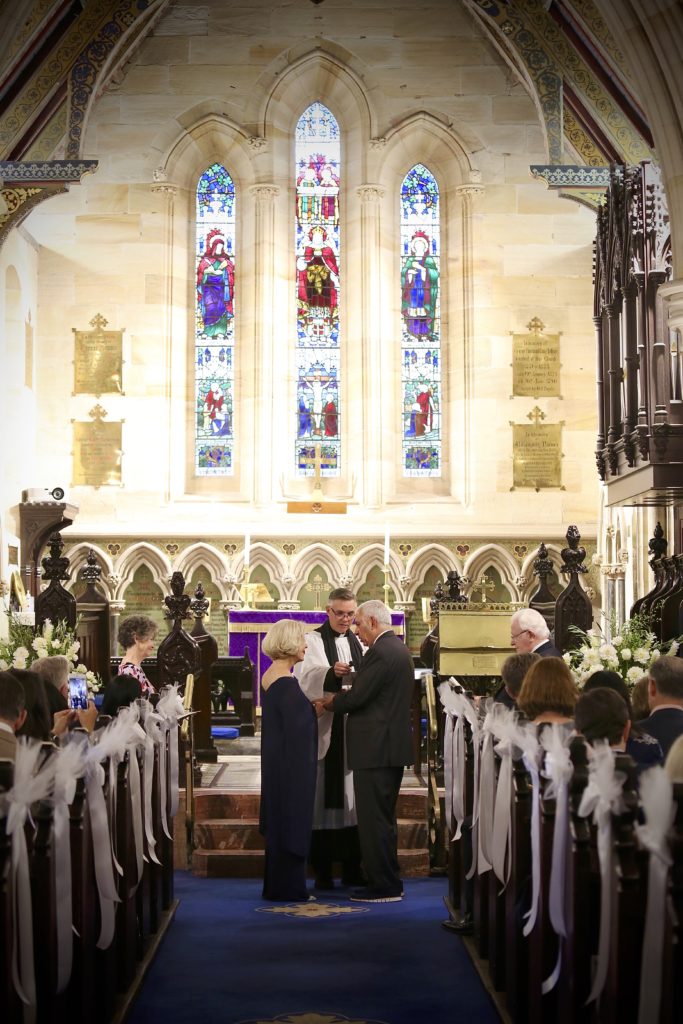 The project conveys the long-lasting relationship individuals and couples have with the church. The interviews indicate the change and continuities at St Mark's. Despite experiencing different rectors and decades, the couples' conclusions are the same: St Mark's offers an invaluable environment and faith continues to aid marriage.
Primary sources including oral histories and interviews underpin this project. This is extremely appropriate as the project aims to celebrate the church's community; they are invaluable sources of knowledge. Information for the bios was exclusively sourced via oral histories. These conversations ranged from two-to-three hours. Rector Michael Jensen and other members of the community provided information for the Instagram posts and Welcome to Country. Secondary sources including Wherein Thine Honour Dwells by Horace William Alexander Bader and Honourable Engagement St Mark's Church Darling Point: The First 150 Years by Susan Withycombe supplied contextual information. Information about Elton John's wedding was drawn from interviews and an ABC docuseries. The docuseries' producer provided consent for the program to be used.
The project leverages St Mark's established communication channels: their Instagram and website. Parishioners visit these channels regularly to see upcoming events, etc. Couples considering St Mark's for their wedding search for the church on Instagram. As the Instagram posts will be 'geotagged' and published to the official account, people will be exposed to the content.
The Instagram and website content are similar but written differently. Although the Instagram posts contain long-form captions, the information is more succinct than that of the website bios. This is intentional; even long-form captions need to capture the reader's attention quickly and only key information is required. Alternatively, the website's bios are 'meatier'. The audience is receiving more information in a drawn-out manner.
The Welcome to Country is the first step in acknowledging the First Nation's Peoples and their status as traditional custodians of the land on which St Mark's sits. It will be published to the St Mark's website.
Overall, this project has been a joy to make. Each couple and member of the St Mark's community has been extremely kind, forthcoming, and eager to help. They have offered hours of their time without question and welcomed me into their homes.