The organisation I have chosen to work with is Handital. They are a non-profit voluntary organisation that help and support people with disabilities, their families and friends. The organisation was established in 1983 for the purpose of assisting people with disabilities as well as their carers, particularly those with an Italian background. The main objectives of Handital are to overcome the challenges of language and cultural barriers by guiding members and providing them with essential information about the benefits they are entitled to. Handital provides countless services such as counselling, referrals and a social group for young adults and it is this sense of community that really stood out to me. The organisation also organises frequent local fundraising events and gatherings for its members and has had a significant impact on the lives of many individuals and families.
During my first visit, I asked one of the representatives what I could do to help and he asked if I could scan a bunch of photographs from over the years as they cannot find the time to do it themselves. As well as completing this task, I have begun thinking about what major historical project I could possibly undertake that will benefit the organisation. Handital do not have their own personal website and although I have little experience in web design, I am prepared to do some research and create a website for Handital where I will also be able to incorporate some of the scanned photographs. Perhaps, a website will attract and increase the amount of members at Handital.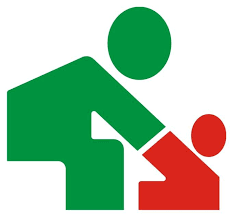 Due to the organisation's lack of online resources, I realised that it is going to be difficult to access information for my project. Therefore, I conducted a brief interview with a representative about the establishment of the organisation and its history and I am also interested in organising an interview with the two founding members of Handital. It is clear that I will be relying significantly on oral history in this project and the upcoming lecture on oral histories will prove useful.