For the first time at O week, a student society which focuses on bringing together students that are First in Family to attend university, or are from a low socioeconomic background, was showcased. The "Student Equity Alliance" (SEA). The society aims to start the conversation about the experience of students who fall into this category, to build a community for these students (who can be very isolated by the prestigious nature of University of Sydney), and to encourage the University to be more systemically supportive of their low ses student population.
The society has been started by students Shayma Taweel and Bridget Neave, the previous and current Project Managers for Social Inclusion in History respectively. Mike Mcdonnell and Frances Clarke have been supporting Bridget and Shayma in their endeavour to set up a student community around this social issue through the Social Inclusion Committee.
The society is off with a bang with 40 members in its first week in action!
Staff are also encouraged to become a part of this community, Bridget and Shayma invite you to like the Facebook page and come to events to be announced in future.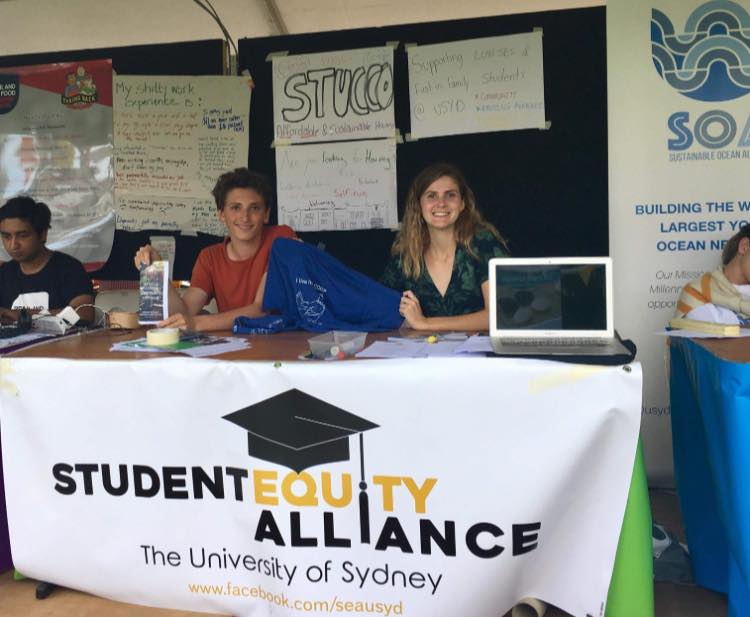 Pictured above are Bridget Neave (SEA President) and Jordan Watkins (representative of the student-managed affordable housing co-op – STUCCO) at O week.