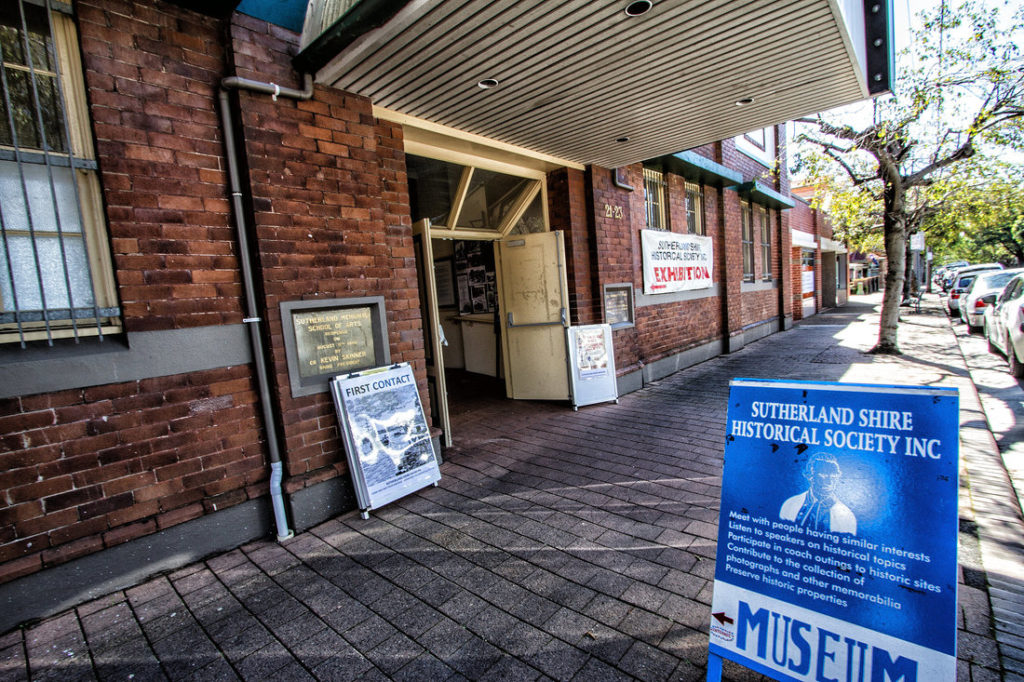 I have decided to work with the Sutherland Shire Historical Society who were more than happy to take me on and made me feel very welcome. The society is made up of over 130 members who work together to preserve the history of the Sutherland Shire. In conjunction, the society runs a museum located in Sutherland. The museum's collection, "A Journey Through Time", walks through the history of the Shire. It begins with information on the Dwarahal people, the Aboriginal tribe who inhabited the area before white settlement. The collection then moves to the landing of James Cook, the explorers, pioneers and settlers, war preparations and post-war expansion. The museum hosts an impressive collection of items which are engaging and thoughtfully presented.
Unfortunately, the museum is currently under threat. The building the society occupies is the Sutherland Memorial School of Arts building. The Sutherland Shire Council, as part of a larger refurbishment of the local Entertainment Centre, is refurbishing the school and not maintaining the space the museum holds. The museum is being forced to find another space to display the collection. The society already struggles to promote the museum and this will be made even more difficult by the movement to a less desirable location. It is heartbreaking that the Society will struggle so much with such a disruptive change when they have really made the school their home. The Society also tries to outreach to the community. There are regular seminars, open to the public, held on many different topics. The museum is also open to working with local primary schools. They offer a museum box service in which teachers can request items from the collection to make learning more interactive within the classroom. They are even happy to tailor the boxes to suit the course content. Membership for the society is also open to the public.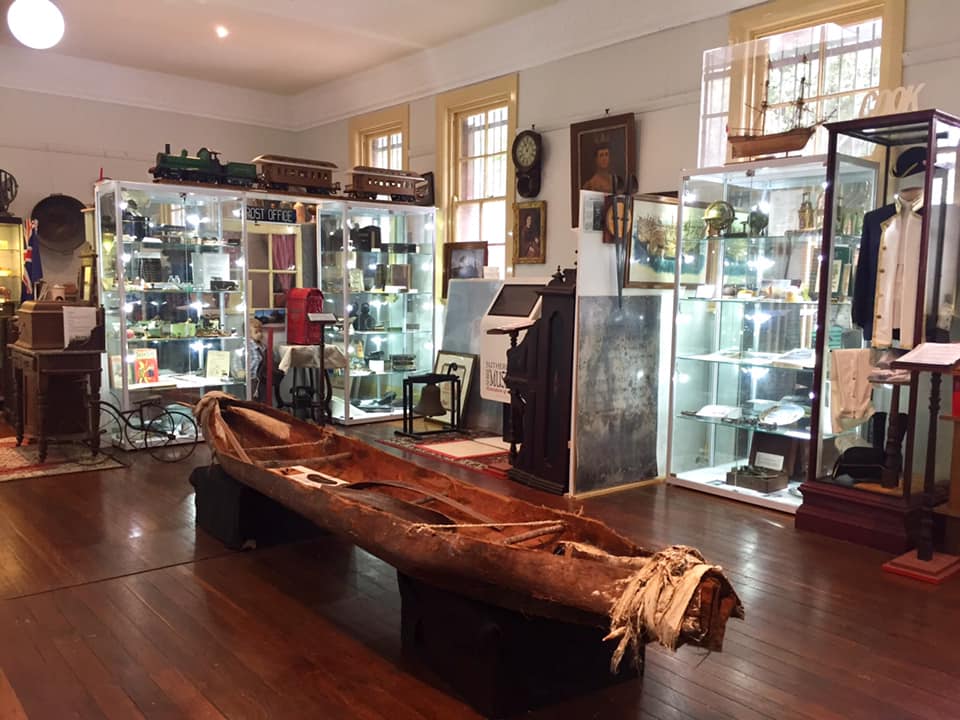 Personally, my interest in this society came from the desire to learn more about the history of my home. We are often taught the overarching narrative of Australian history but never the story of our own local communities. I am excited to work in conjunction with the society to explore what I can learn and present my findings. As well as the museum, the society also has endless records containing newspaper clipping, photos, maps and letters that have been donated over the years. I look forward to delving into the records to see what I can find.