Last Tuesday, Bridget Neave, Project Manager of the social inclusion program, visited one of our partner schools. Granville Boys High was having a presentation day to celebrate the end of the semester for their Project Based Learning. The year seven classes had worked on preparing responses to the statement "How do the dead speak to us?". They addressed the idea through music, painting, poetry, english and with a historical lens. It was wonderful to see the work that the students had come up with following their visit to the University of Sydney two months prior. Where they explored the Nicholson Museum, and took part in a hands on workshop where they drew archeological artefacts from ancient Egyptian and Grecian times.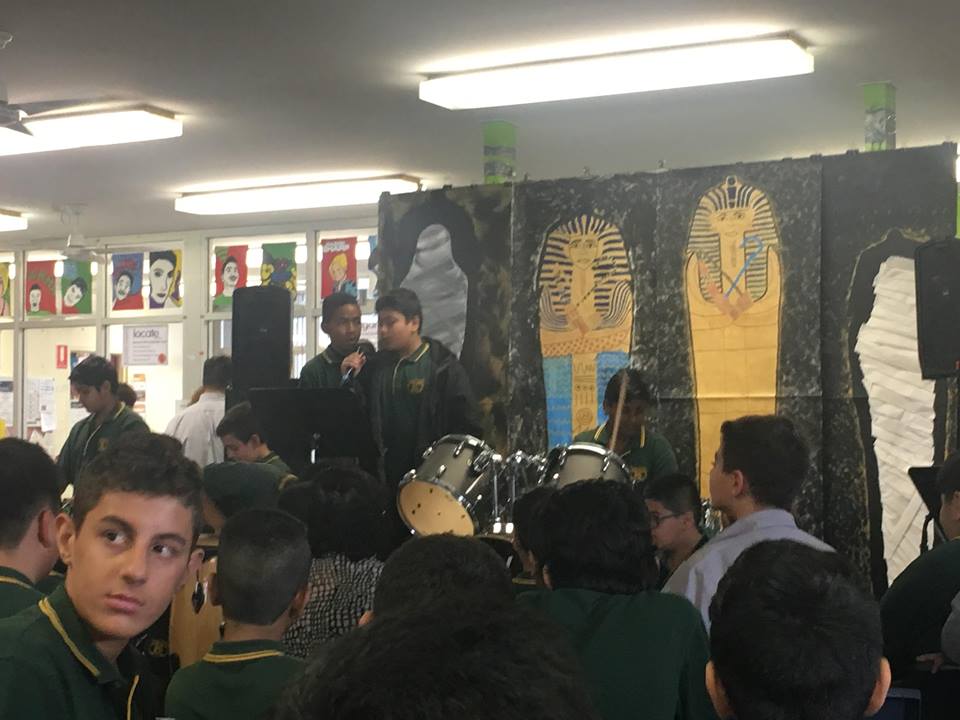 Year seven students performing "Seven years old" by lucas graham.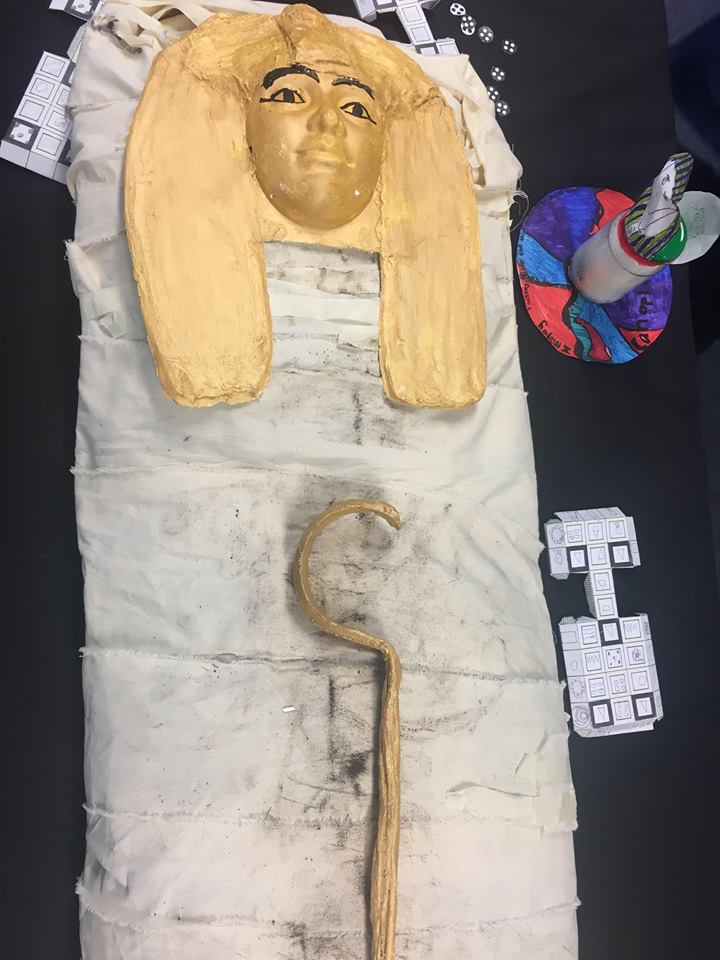 Artistic construction of an Ancient Egyptian mummy.